NEC boosts its position as a Vodafone open RAN frontrunner, while Altiostar muscles in.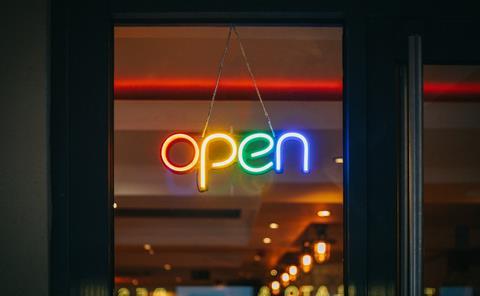 VodafoneZiggo became the latest country business to join Vodafone Group's open radio access network (RAN) party after flagging a trial with network partner NEC Europe.
The partners said the first mobile call was carried out using open RAN technology on the Dutch joint venture's mobile network. Over the course of the trial, VodafoneZiggo and NEC plan to integrate and test open RAN solutions from various suppliers, although only Altiostar has been named so far.
It seems that NEC will act as an open RAN systems integrator by combining "best of breed solutions", including its own 5G radio products.
Ruud Koeyvoets, Director of Mobile Networks at VodafoneZiggo, said the introduction of open RAN technology "enables us to introduce new suppliers, such as Altiostar, giving us greater flexibility when rolling out our mobile network".
Vodafone open RAN commercial field trials and deployments, where publicised
Market
Technology
Supplier
Notes: * Trial ongoing as of July 2020. ** Vodafonewatch unable to determine partner identity. Does not include lab test programme in South Africa or deployments of associated Open CrowdCell solution for urban centres, deployed in Spain, Turkey, and the UK, and supported by Lime Microsystems.

Sources: Vodafone presentations (including at TIP Summit 2019); various.

Democratic Republic of Congo *

2G

Parallel Wireless

Ghana **

3G, 4G

–

India

4G

Mavenir

Ireland *

2G, 3G, 4G

Parallel Wireless

Mozambique *

4G

Mavenir

Netherlands

4G, 5G

NEC, Altiostar

Turkey *

2G 3G, 4G

Parallel Wireless

UK *

3G, 4G

Mavenir
Frontrunners emerging
Vodafone has nailed its flag firmly to the open RAN mast, with much of its work conducted within the Telecom Infra Project (TIP).
The Group is already trialling, or has trialled, open RAN systems in Democratic Republic of Congo, Ghana, India, Mozambique, South Africa, and Turkey alongside vendors including Mavenir Systems and Parallel Wireless (Vodafonewatch, #189 and passim).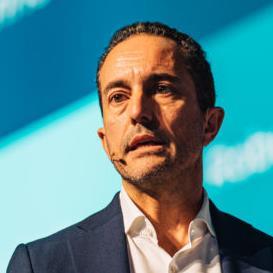 In addition, Santiago Tenorio, Vodafone Group's Head of Network Strategy & Architecture — and Chairman of TIP — recently called out vendors that he considers will be among the frontrunners in open RAN development.
During a presentation at the TIP Insights Series: Global virtual event that took place on 6 October, Tenorio revealed the results of a Vodafone request for information (RFI) that assessed open RAN radio hardware suppliers and products available for deployment during 2021.
He named Airspan, Baicells, Comba, Evenstar, Fujitsu, Gigatera, Mavenir, NTC, NTS, and Xilinx as vendors to watch in this field.
NEC featured prominently within the group, singled out by Tenorio for its massive multiple input, multiple output technology, efficient mechanical design, and portfolio breadth.
Evenstar was also commended for achieving a "major breakthrough". Launched in November 2019, it is tasked with delivering a reference design for a remote radio head (RRH) — configured for the 1800MHz frequency band, 4T4R configuration, and 160W power output— costing no more than $1,000 (£773/€847).
Altiostar, alongside Mavenir and Parallel Wireless, previously emerged as one of the winners of separate RFIs issued by Telefónica and Vodafone in June 2018, under TIP's OpenRAN group (Vodafonewatch, #166, #179, #173, and #181).
Although clearly an enthusiastic supporter of 'open' principles in the RAN, Tenorio has also previously flagged numerous industry challenges if operators are to reap the promised open RAN benefits of a "richer ecosystem" and lower total cost of ownership.
Vodafone RFI results: open RAN radio hardware suppliers
Suppliers
Category
Source: Vodafone and TIP presentation (2020 TIP Insights Series: Global)

Baicells, Comba, Fujitsu, Mavenir, NTS

Multi-band remote radio head

Comba, Mavenir, NTS

Single-band remote radio head

Airspan, Gigatera, NEC, NTC, Xilinx

Massive MIMO

Comba, Mavenir, NTS

Most efficient energy consumption

Mavenir, NEC, NTS

Most efficient mechanical design

Comba, Fujitsu, Mavenir, NEC, NTS

Portfolio breadth

Evenstar

Major breakthrough

Anne Morris is a freelance journalist, editor and translator. She has been working as a reporter and news analyst for TelcoTitans since 2016.