Push for efficiencies encompassing rework of network and IT platforms, alongside major skills and capability upgrade.
Following 2020 reorg, CEO Joosub concentrating heavily on extracting value and savings out of Group assets and operations.
Programme likely to see cloud-based overhaul of Vodacom IT stacks and network functions.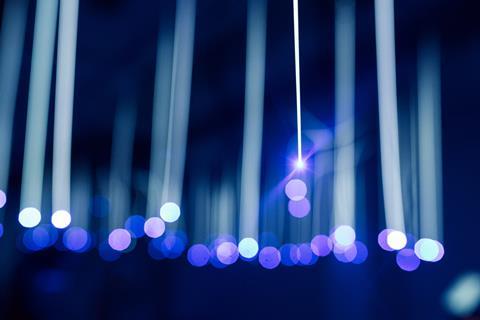 Vodacom Group is channelling parent Vodafone's centralisation tendencies with a push to meld technology and IT activities across its sub‑Saharan African territories.
The plan, part of an ongoing drive to cut cost out of how the operator runs its IT and network estate, is expected to see the Group move OpCos onto a fresh range of "scaled platforms" and shared services operations in the coming years.
NOC integration
Forming part of Vodacom's new Technology 2025 strategy, the programme is seeing the deployment of a new Africa Network Operating Centre (NOC) — echoing the integration in recent years of Vodafone's European in‑country network management tasks within two central facilities in Portugal and Romania.
Vodacom Lesotho and Vodacom Mozambique's NOC functions have now been onboarded into the new centre, which Vodacom's latest Annual Report describes as a means to boost "customer-centricity and efficiency in our operations, as well as better network and service quality". Other Vodacom operations — which include Democratic Republic of Congo and Tanzania — are expected to follow suit by the end of March 2022.
Vodacom's confirmation of the development of an Africa Network Operating Centre comes despite TelcoTitans being told by a Vodafone spokesperson, following an enquiry in August 2020, that "there are currently no work [sic] to create a single African NOC".
IT de-fragmentation
In the realm of IT, the drive is seeing accelerated roll out of "shared platforms, infrastructure, and processes" to drive efficiency and speed-to-market, including a new, digital experience-focused platform called Ubuntu that will underpin harmonisation of the MyVodacom self-service app across Vodacom's territories. Vodacom also now plans to leverage "centralised skills and standardised platforms" to expand the lifestyle services it offers in South Africa to other markets — an ambition it has been highlighting, but not apparently executing, since at least 2019 (Vodafonewatch, #179).
Vodafone Ghana and Safaricom — which now sit under Vodacom's management (Vodafonewatch, #156 and #193) — are also involved in cross-Group standardisation, with the former recently joining Vodacom Tanzania in deploying a common open API platform for m‑money merchants. Safaricom, meanwhile, continues to work with Vodacom on enhancement and standardisation of m‑money products through their M‑PESA Africa joint venture in Nairobi, including via development of a refreshed "M‑PESA 2.0" platform.
Organisational changes
More broadly, the initiative is seeing the creation of a new "sub-Saharan Africa Group technology function" under Vodacom Chief Technology Officer Dejan Kastelic, who was recruited from Indosat Ooredoo during 2020 (Vodafonewatch, #186). At the start of April 2021, Vodafone firmed up a reorganisation of its own Group Technology function, seeing standardisation and centralisation of Networks and IT/Digital development functions across European OpCos (Vodafonewatch, #193 and #194).
In both Vodacom and Vodafone's cases, the centralisation programme is expected to be accompanied by a major focus on boosting internal capabilities around key areas such as big data analytics and machine learning, involving insourcing and skills development. The Group says it aims to build an "open ecosystem to ensure we create a futureproof, flexible modern digital IT architecture for a superior customer experience, enabling exponential growth through scalable platform ecosystems".
Simplification key for Shameel
The rejig comes alongside previously reported plans at Vodacom to roll out infrastructure more efficiently and quickly via prospective spin‑outs of fibre, data centre, and wireless tower assets (Vodafonewatch, #196). Group Chief Executive (CEO) Shameel Joosub recently indicated it will finalise a refresh of its South African fibre roll out department in the current fiscal year (to 31 March 2022/FY21–22), potentially involving separation and/or outside investment.
Vodacom has also mooted ambitions to drive cost out of its technology and site supplier base as it seeks to build on ZAR 700m in savings created through its technology operating expenditure reduction programme during FY20–21. Centralisation‑led efficiency is one of Joosub's major focuses after the CEO handed off direct oversight of Vodacom South Africa to Balesh Sharma during 2020, and freed up time and resource to concentrate on Group‑level questions.

Richard Agnew is Group Editor at TelcoTitans.