Group's International businesses team up on adoption of Vodafone's central Network Stock System.
Goal was to trim overstocking and shortages amid supply unpredictability.
Out goes spreadsheet-based stock recording.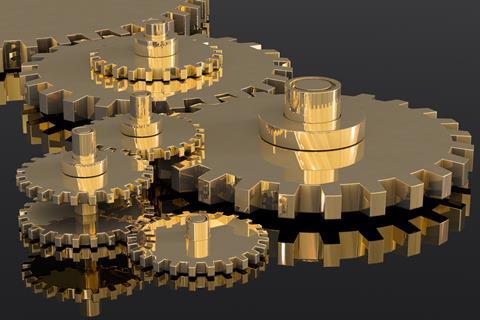 Vodacom Group flagged it has upgraded to Vodafone warehousing tech to help it ride out the global supply chain crisis.
The South African operator said it has adopted a tool called the Network Stock System in its International territories of Democratic Republic of Congo, Lesotho, Mozambique, and Tanzania, mirroring wider deployment of the system across several other Vodafone markets.
The offering, which purportedly provides automated, "real‑time" inventory management capabilities, replaced a "legacy system that could no longer keep up with changes to inventory requirements", according to Vodacom.
It was "successfully implemented" in March 2022 and improved "sharing capabilities" across the four businesses, the operator added.
" Adopting the fully automated NSS, we can manage the stock kept in our warehouses from end‑to‑end — from the moment a purchase order is recorded to when payment is received. The system ensures constant visibility of stock, which can be accessed by a click of a button and equips us to better plan for project deployment. This, in turn, ensured better decision making across the business. "

" The tool also eliminated the use of manual spreadsheets, overstocking, and shortages of critical stock in the warehouses, enabling our employees… to focus on strategic operations in the warehouses. "

— Vodacom Group FY21–22 Annual Report.
The NSS first came to the surface within Vodafone in 2016 when it was implemented by the Group, with support from Accenture, across an initial footprint of Germany, India, Italy, the Netherlands, and the UK. When adopted in those five territories, the system was said to have identified as much as £120m (€139m) worth of unrecorded and/or reusable returned assets within Vodafone's warehouses.
Vodacom teams with VPC on supplier health checking
As with many other operators, Vodacom's management has been highlighting supply chain management challenges arising from the US clampdown on Chinese kit vendors and exacerbated by the pandemic and Ukraine war.
In its FY21–22 Annual Report, the operator noted that "geopolitical influences continue to pose a risk to our IT and network technology vendor strategy, while political pressure from the USA to ban Huawei equipment in mobile networks remains a risk to the cost of 5G rollout in the medium term. Furthermore, we face supply chain risk due to the Ukraine–Russia war, ongoing COVID‑19-related lockdowns, and a shortage of mature suppliers".
It moved to a multi‑vendor strategy in "critical" sourcing categories in the wake of the Huawei clampdown, and, as part of this, the Report highlighted Vodacom's willingness to explore "new network architecture options, such as satellite and open RAN". It has also been tightening up monitoring of its supply chain and geopolitical risks in a bid to catch problems earlier, and been leaning on Vodafone Procurement Company, the Group's central, Luxembourg‑based buying and supply chain management unit, for "global support".
VPC itself recently flagged it is planning a major overhaul of its physical and digital warehousing operations in response to supply chain disruption following on from the pandemic, although there was no signal that this is tied in with Vodacom's tech upgrade (Vodafonewatch, #200).