Business development partnership upgraded.
Suggestions that times have changed regarding operator tie-ups.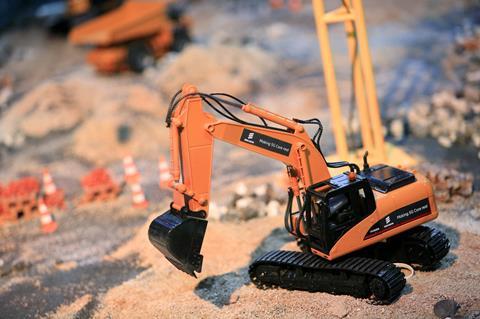 Vodacom Group furthered international Internet of Things (IoT) expansion plans by acquiring a majority stake in IoT.nxt, an "end‑to‑end" solution provider that operates in Europe and the USA, as well as South Africa (SA).
Vodacom claimed the deal — the latest in a string of opportunistic acquisitions of IoT specialists by Vodafone, including Cobra Automotive (now Vodafone Automotive), Zelitron (now Vodafone Innovus), and Vodacom's own previous phased takeover of Xlink Communications — will "transform" its IoT business unit, which was formed in 2015–2016 in a bid to build traction in the space and increase focus on IoT opportunities across Africa (Vodafonewatch, #96, #147, and passim). The acquisition remains subject to regulatory approval.
Playing into the deal are existing ties between the two providers on projects with external enterprise customers and within Vodacom's own network, where IoT.nxt's technology is used to monitor and manage energy usage in some of the operator's base stations. Vodacom is thought to have proposed the move to IoT.nxt's management during what the latter thought was set to be a business development meeting with the operator.
SA roots but global focus
Vodacom was said to have targeted IoT.nxt after assessing multiple players in the IoT space, while IoT.nxt had previously received interest from non‑SA players, but wanted to remain "rooted" in its home country, according to Nico Steyn, Chief Executive of IoT.nxt.
The operator highlighted IoT.nxt's "class-leading platform technology" as a key motivation for the acquisition, and indicated absorption of the provider will enable it to "operate across the full IoT value chain". IoT.nxt plans to use Vodacom's investment to "further commercialise a number of its vertical solutions into off‑the-shelf products, while continuing its core development and innovation of the platform". Current industries targeted by IoT.nxt include agriculture, construction, healthcare, manufacturing, mining, and telecoms.
Steyn dubbed the Vodacom deal a "big red raindrop" for the business, and said the "key now for the next couple of months is to see how we tactically and strategically engage into the engine and become part of the fabric, to make sure we are actually delivering, to make sure we actually get into the customer base and extract the value that we saw at the start of the transaction".
Only a slim majority and hands‑off approach
Vodacom did not disclose the scope or value of its participation in IoT.nxt, only classifying the interest it has acquired as a "majority" and its investment as "significant". Steyn, however, indicated Vodacom had secured 51% of the business during a recent Tech Central podcast.
As a rough pointer to the deal's value, South African investment group Talent10 Holdings, IoT.nxt's main financial backer, provided ZAR 100m (£5.4m/€6.1m) to the business in 2017, as a second funding round geared towards fuelling international expansion — although the level of equity it gained in that move is unknown. Talent10 appears to remain vested in the business following Vodacom's entry.
Although these types of relationships can often be a movable feast, Vodacom appears to have committed to giving IoT.nxt's leadership a level of flexibility not always afforded to previous partners bought out by the South African operator. "IoT.nxt's experienced management team will continue to run the company, working closely with Vodacom's IoT business, which is led by Vodacom Business Chief Officer William Mzimba", said the operator.
Echoing this, Steyn said the deal will "provide us with the freedom to expand our business vision while we build a class-leading product that will be sold globally, through multiple channels, including Vodacom's competitors". Cell C, Telkom South Africa, and Deutsche Telekom's T‑Systems major enterprise unit are among clients of IoT.nxt, alongside Vodacom. Steyn said he had been encouraged by assurances from Shameel Joosub, Chief Executive of Vodacom, that IoT.nxt will retain autonomy and freedom to remain "agile".
Vodafone plans too
IoT.nxt was formed in 2015 and initially focused on developing a "mechanism" to harmonise data abstracted from disparate IoT systems — being "almost the UN" for "all of these different nations speaking different languages", according to Steyn. It has since extended its offering "into the cloud" for improved analysis and visualisation of this data.
Both IoT.nxt and Xlink sit within Vodafone's IoT Partner Network, as a solution provider and professional service provider, respectively (Vodafonewatch, #172), and Steyn indicated IoT.nxt is hoping to build on the Vodacom investment by securing closer relations with other Vodafone businesses, scalability allowing.
Announcing the deal, Joosub hinted at further upcoming M&A activity in the IoT and broader corporate ICT market, saying Vodacom will "continue to seek strategic acquisition opportunities to drive ongoing investment in the IoT sector, and to become the digitalisation partner of choice for enterprise clients and customers".