South African Group reiterates multi-vendor strategy even as it extends Nokia alliance.
Long-awaited 4G and 5G spectrum auction process now underway.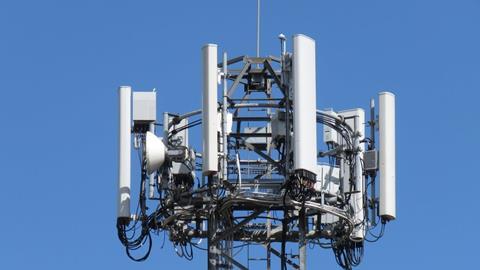 Vodacom South Africa (VdSA) indicated that its main network enabler Nokia will remain a key partner in the 5G era, confirming that it will use equipment from the Finnish vendor in its 5G core and radio network as well as fibre access networks.
Vodacom is implementing Nokia's AirScale radio products to support 5G across several spectrum bands. These include new 700MHz, 800MHz, 2.6GHz, and 3.5GHz frequencies that are now due to be auctioned by the Independent Communications Authority of South Africa (ICASA) before the end of March 2021.
Furthermore, Nokia's FastMile 5G gateway will be used to support Vodacom's 5G fixed wireless access (FWA) services in areas not currently served by a fibre network.
Vodacom said 5G mobile broadband and FWA services are now available in the cities of Cape Town, Durban, Johannesburg, and Pretoria, and are being rolled out to other areas across South Africa.
Vodacom South Africa first launched its live 5G network during early-May 2020, in Cape Town, Johannesburg, and Pretoria. The deployment was enabled by ICASA's assignment of temporary spectrum, including 50MHz in the 3.5GHz band, in response to the COVID-19 pandemic. The OpCo also referenced the roaming and managed services agreement it concluded with infrastructure player Liquid Telecom South Africa in December 2019 as an enabler (Vodafonewatch, #174, #179, #183, and #185).
Vendor mix?
Beverly Ngwenya, Technology Director at Vodacom South Africa, pointed out that the operator has now been working with Nokia for 26 years. In 2017, the two partners signed a memorandum of understanding on 5G equipment trials in South Africa.
Indeed, within the Vodacom Group, Vodacom South Africa and Vodacom Tanzania — the two largest majority-owned OpCos — have most ostensibly been tied with Nokia when it comes to mobile network rollout. However, Safaricom — which is now controlled by Vodacom, but still only an "associate" of the Group — has in recent years been an enthusiastic partner of Huawei Technologies, recruiting the vendor on a series of mobile and wireline infrastructure (backbone and access) projects, as well as IT programmes, over recent years (Vodafonewatch, #174 and passim).
A Vodacom spokesperson insisted that the Group remains "genuinely vendor agnostic", and said it "uses a range of suppliers" in its networks, including Huawei. "We are not disclosing the exact composition of our networks on a country-by-country level", the spokesperson added.
In 2019, Vodacom Group, in line with other Vodafone OpCos, indicated it was looking to spread risk, in terms of supplier relationships, to dampen the geopolitical pressures surrounding use of Huawei's network equipment.
Worth noting is that in July 2020, Vodacom South Africa's roaming and facilities partner Rain launched a standalone 5G network based on equipment from the China-based vendor. The OpCo's network-sharing agreement with Rain recently came under fire from rival Telkom South Africa, with the latter telling the country's Competition Tribunal that the tie-up should be seen as a merger and thus subjected to antitrust scrutiny.
Sale opens, giving Vodacom chance to restock on licences
Meanwhile, ICASA has finally kicked off South Africa's long-awaited auction of 4G- and 5G-friendly spectrum. On 30 September 2020, the regulator announced the imminent publication of two 'invitations to apply' (ITA) — one for so-called "high demand" (or International Mobile Telecommunications/IMT) spectrum and one for the country's controversial Wireless Open Access Network (WOAN) — Vodafonewatch, #172 and #174. The respective closing dates for the ITAs are 28 December 2020 and 30 March 2021. ICASA also said it has decided to exclude the 2.3GHz band from the current licensing process. For the WOAN, ICASA has set aside 20MHz in the 700MHz band, 30MHz in the 2.6GHz band, and 30MHz in the 3.5GHz band. To ensure the viability of the WOAN, successful licensees in the IMT auction licensing are required to procure a minimum of 30% national capacity from the WOAN collectively as soon as the network is operational for seven years.
South Africa's spectrum lots and reserve prices
Lot number
Band
Lot size
No. of lots available
Reserve price per lot
Source: ICASA.

1–4

700MHz

2 ×5MHz

4

ZAR 526.6m (£24.9m/€27.6m)

5–8

800MHz

2 ×5MHz

4

ZAR 752.3m

9

800MHz

2 ×10MHz

1

ZAR 1.16bn

10–24

2.6GHz

10MHz

14

ZAR 97.8m

25

3.5GHz

2MHz

1

ZAR 9.8m

26–33

3.5GHz

10MHz

8

ZAR 75.6m

34

3.5GHz

4MHz

1

ZAR 19.6m

Anne Morris is a freelance journalist, editor and translator. She has been working as a reporter and news analyst for TelcoTitans since 2016.