Majority-owned secure payments processor XLink Communications appoints Thanusha Govender with a 'stay-the­-course' mandate.
Former Absa strategy lead replaces stalwart Marnewick.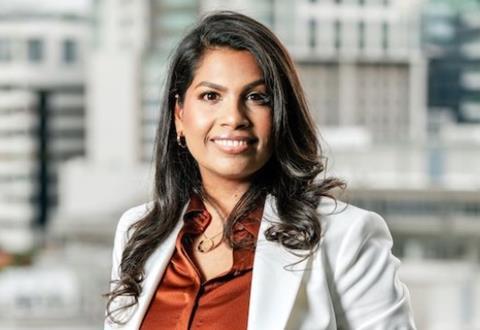 Vodacom-owned secure payment processing specialist XLink Communications named its new Managing Director.
Thanusha Govender, former Head of Corporate Strategy & Planning at South African financial services provider Absa Group, took to the helm at the beginning of February. She replaced Hymie Marnewick, who stepped down at the end of 2021.
TelcoTitans first revealed Marnewick's departure in September last year. At the time, he said the intention behind his exit was "not necessarily to shake things up". On her appointment, Govender seemingly stayed true to that sentiment, saying that she wanted to "pick up where Hymie has left off".
XLink Chair Nadya Bhettay described the new MD as a "true believer" in XLink's current strategy, adding that she is expected to take the payments provider to "new heights in the coming years".
When Vodacom Ventures first bought into XLink it was a machine-to-machine communications player, and Vodacom Group partnered with it on M2M deployments from 2008. In recent years, it has transitioned to focus more specifically on platforms and solutions for financial service providers and retail markets, specialising in secure payments processing as a Vodacom Business subsidiary.
Towards the end of his four years as MD, Marnewick told TelcoTitans that the IoT development portion of XLink had been siphoned off, allowing the business to position itself purely in the financial services and retail verticals.
It sits alongside other subsidiaries as part of Vodacom Business's 'System of Advantage' — an ecosystem of in-house managed service providers. These include AfriGIS (geospatial data analytics), IoT.nxt (Internet of Things specialist), Mezzanine (professional services), and Nexio (systems integration).
New XLink MD Govender spent the best part of a decade at Absa, having joined in 2012 from Times Media Group to lead client operations. She left in 2014 for Barclays Africa, where she was Head of Strategy, Business Performance & Business Operations, before returning to Absa two years later. Absa and Vodacom have crossed paths many times before, most notably in Vodacom South Africa's 2011 tie-up to develop mobile financial services (Vodafonewatch, #94). A handful of senior Vodacom figures hail from the retail bank. Newly-hired Vodacom Lesotho MD was previously Managing Executive at Absa Private Bank, and Managing Executive for Digital Channels & Platforms Jacques Barkhuizen was previously Chief Information Officer at Absa Group (Vodafonewatch, #182 and #197).
Govender's predecessor Marnewick was Chief Commercial Officer at XLink from 2005 before switching to lead Vodacom's internal IoT business in 2017. He then moved back to XLink in 2018 as MD until his exit at the end of last year. He has since been named Chief Executive at NetEngage, the mobile network solutions arm of Vodacom partner Concentrix until it was acquired by Volaris communications and media subsidiary Lumine Group in mid-2021. NetEngage was the second Vodacom vendor to be acquired by Lumine in 2021 after billing, customer management, and fulfilment service provider VAS-X (Vodafonewatch, #194).

Joseph Purnell is a Staff Reporter for TelcoTitans, contributing telecoms news analysis since 2019 as part of the TelcoTitans Editorial team.