Vodacom gets shareholder backing for acquisition of 51% stake.
Regulatory approval is still required.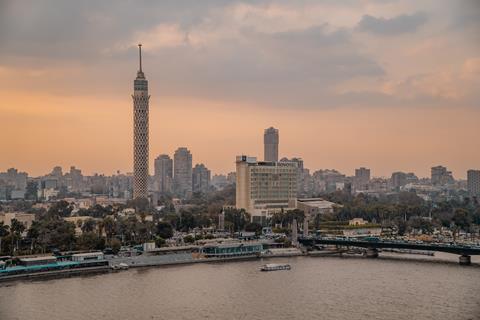 Vodacom cleared one of the remaining obstacles to its planned takeover of Vodafone's majority shareholding in its Egyptian arm (VfEg) after Vodacom minority shareholders overwhelmingly approved the deal at a general meeting.
In a release on South Africa's Stock Exchange News Service (SENS), Vodacom said 99% of votes were in favour of the transaction. A total of 43 shareholders were present at the meeting, representing 93% of the issued ordinary shares. Vodafone was precluded from voting.
Vodacom announced in November 2021 that it had agreed to acquire the 55% stake for ZAR 41bn (£2.0bn/€2.4bn). At the time, Vodafone said the transaction valued its 55% shareholding at €2.72bn (£2.26bn) on a debt-free, cash-free basis. After debt, the total purchase price amounts to €2.36bn.
About 80% of the transaction will be funded through the issue of 242 million new ordinary Vodacom shares to Vodafone at an issue price of ZAR 135.75 per share. As a result, Vodafone's ownership in Vodacom will increase from 60.5% to 65.1%. The remaining 20% will be settled in cash.
The transaction is expected to be completed before 31 March 2022, although it is still subject to regulatory approval.
Vodafone opened the door to the internal M&A move for VfEg by tweaking the OpCo's shareholders' agreement. The reworked arrangement was a tit-for-tat deal, through which Telecom Egypt — which owns 45% of VfEg — gained deeper remuneration and information access and Vodafone more flexibility to shift around its VfEg shareholding (Vodafonewatch, #197).
The move extends Vodacom's reach into North Africa for the first time, and confirms, if needed, that Vodafone's African presence and ambition has now essentially been outsourced to the South African group. The Vodacom acquisition also provides VfEg with a fixed abode after the OpCo was left to float outside of Vodafone's normal organisational structure since the dissolution of Vodafone's Rest of the World Region in 2020 (Vodafonewatch, #181).

Anne Morris is a freelance journalist, editor and translator. She has been working as a reporter and news analyst for TelcoTitans since 2016.