Mining an early target for integrated IoT, edge, and analytics solution.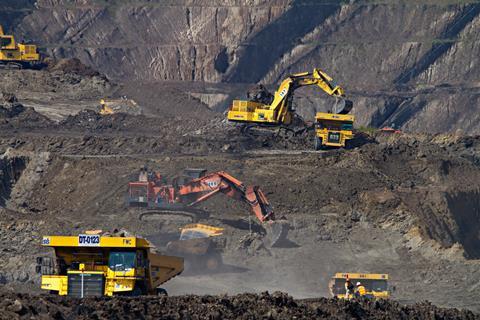 Vodacom Business flagged the creation of a "next-generation" private networking offering for its key mining business segment in Africa, encompassing converged mobile private network (MPN), Internet of Things (IoT), and edge computing systems.
According to a graphic displayed on Vodacom's website, partners on the offering include IoT.nxt, the South African (SA) IoT service provider Vodacom took over in 2019 (Vodafonewatch, #175), and SA analytics tool specialist Business Science Corporation, which is providing the solution's diagnostic platform.
Mining is the first industry sector where Vodacom has indicated it is initiating go-to-market around MPN services. The operator evidently sees it as a major area of opportunity, having recently flagged the creation of a Mining Centre of Excellence, to bring IoT and MPN solutions to the vertical, and highlighted the sector as one of the main targets of its new-wave digital platform drive.
Vodafone readying MPN play too
Beyond Vodacom, there have also been recent signs that Vodafone is close to firming up a more closely integrated MPN portfolio and partner base, to target verticals such as energy, logistics, and mining with an integrated set of digital solutions enabled by edge computing, analytics, and dedicated network resource.
Tie‑ups have recently been flagged with Amazon Web Services, cloud computing venture partner IBM, Microsoft, and Nokia (Vodafonewatch, #185), and Nick Read, Chief Executive of Vodafone, said in early-May 2020 that the operator was "now coupling our IoT expertise with 5G to offer mobile private networks". In the year to 31 March 2021, Vodafone is targeting "30 large-scale customer pilots across three industry verticals", he added.