Potential acquisition of Vumatel and Dark Fibre Africa would meet Vodacom need for fibre network assets.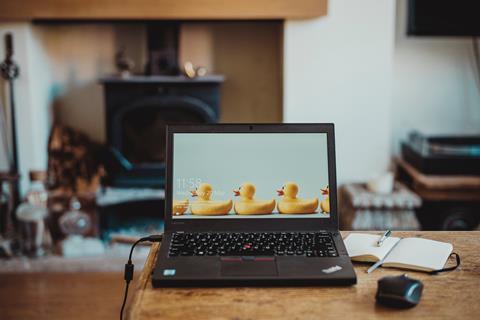 Vodacom Group is in discussions with investment holding company Remgro to acquire Community Investment Ventures Holding (CIVH), which owns two of South Africa's fibre network operators Vumatel and Dark Fibre Africa, according to MyBroadband sources.
The deal would help Vodacom achieve its long-held strategic objective to acquire more fibre infrastructure assets and mark an M&A success after past failed attempts to bolster its fixed-line broadband credentials.
Vodacom reportedly tried to buy Vumatel in 2018 but lost to CIVH, which acquired a 34.9% stake in the operator and then bought the remaining 65.1% a year later.
Today, the combined fibre network of Vumatel and Dark Fibre Africa reaches 690,000 premises and 11,500 cellular base stations, and connects 240,000 homes and businesses, according to MyBroadband.
News of a potential deal might not be surprising since Vodacom Chief Executive Shameel Joosub flagged earlier this year that the operator was looking for M&A opportunities in fibre.
Joosub confirmed it was "interested in expanding in fibre, both organically and inorganically". "We are still looking at fibre," said Joosub. "We still think from a strategic perspective we need a bigger play in the connectivity space, in all forms of connectivity".
Vodacom yet to satisfy hunger for fibre
Vodacom has been mooted as a fibre buyer in SA for several years. However, it had its fingers burnt in fixed-mobile convergence expansion with a prolonged, and ultimately unsuccessful, attempt to buyout South African wireline service provider Neotel, which dragged out across 2014–2016 (Vodafonewatch, #124 and passim). The knockback was doubly galling for the operator as Neotel held 4G‑and 5G‑friendly spectrum rights alongside its fixed assets, and one of Vodacom's main, ongoing strategic headaches has been an inability to persuade SA's authorities to free up new licences for mobile broadband.
Neotel ultimately ended up in the hands of regional player Liquid Telecom SA, with which Vodacom has partnered to expand and deepen its mobile data service in SA, using some of those frequencies.
Since 2016, fibre expansion — whether in-house or M&A-based — has appeared to fall down the management agenda at Vodacom, with Joosub and his team emphasising focus on expansion through new enterprise partnerships and digital services, as well as closer integration with Vodafone functions. Across Vodacom's territories, the operator had just 51,000 fixed broadband subscribers at 31 December 2020, against a mobile base of 86.4 million. It passed 104,000 homes and businesses with fibre at the same date.

Michelle Donegan is an experienced telecoms writer and has been contributing as a reporter and news analyst for TelcoTitans since July 2020.