Political storm spreading beyond Vodafone's European homeland.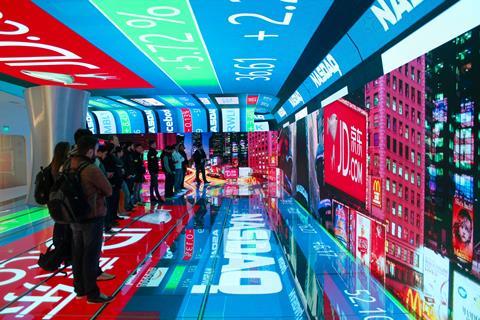 Vodacom Group became the latest OpCo to indicate it was looking to spread risk, in terms of supplier relationships, to dampen the geopolitical pressures surrounding use of Huawei Technologies' network equipment.
The operator is thought to have revised its procurement strategy following Board of Directors discussions on the situation, and to have moved to a mitigation-focused dual-vendor approach.
In its Annual Report for the twelve months to 31 March 2019, Vodacom noted "USA/China trade relations" as an important focus area for its leadership during the fiscal year, and that it was undertaking "consistent monitoring of the situation in conjunction with Vodafone". "Vendor strategy" was also noted as a top-ten risk to the Vodacom business, with a "medium" setting for likelihood and prospective impact. "Lack of supply by key suppliers may negatively impact on operational activities and delivery of quality-of-service", noted the Report.
Vodacom's level of exposure to the Huawei situation is not clear, as both it and other emerging market businesses within Vodafone have remained largely at the perimeter of the dispute's focus.
Attention has so far fallen largely on Europe Region OpCos, the Five Eyes territories of Australia and New Zealand, and to some extent Vodafone Idea, owing to the newly-minted joint venture's (JV) huge network consolidation and overhaul programme, and vendors' race to secure involvement (Vodafonewatch, passim and see separate report).
Within the South African Group, Vodacom South Africa and Vodacom Tanzania – the two largest majority-owned OpCos – have most ostensibly been tied with Nokia when it comes to mobile network rollout. However, Safaricom – which is now controlled by Vodacom, but still only an "associate" of the Group – is an enthusiastic Huawei partner, recruiting the vendor on a series of mobile and wireline infrastructure (backbone and access) projects over recent years (Vodafonewatch, #174 and passim).
Opening for Huawei rivals on M-PESA revamp?
Another area where Vodacom's new vendor policy could have implications is in the IT infrastructure supporting m-money service M-PESA, which was last upgraded by Huawei in 2015 in conjunction with migration of technology to Africa (Vodafonewatch, #136).
Safaricom and Vodacom recently indicated that they were preparing another refresh of M-PESA's underlying platform, after agreeing a deal to take over further brand and IT management rights for the service from Vodafone (Vodafonewatch, #175). This revamp appears likely to offer high-profile wins to suppliers that are chosen to participate, and the prospect of limits being placed on Huawei's involvement could further heighten appeal.
If cleared by regulators, the Vodafone deal will see a JV created by Safaricom and Vodacom to help run M-PESA services. This JV "will be investing in the next generation M-PESA platform, an open, intelligent digital platform designed for smartphones", the Vodacom Report disclosed. "The JV will also invest in best-in-class anti-money laundering and cyber security capabilities to defend M-PESA from these growing threats", it added, while also mooting interest in "harnessing the opportunities associated with emerging disruptive technologies such as machine learning, artificial intelligence, and blockchain settlement solutions".