Urgent interdict sought over license revocation and "staggering" fine.
Insisting still business-as-usual for customers.
Lesotho crisis adds to troubling incidents across Vodacom Group.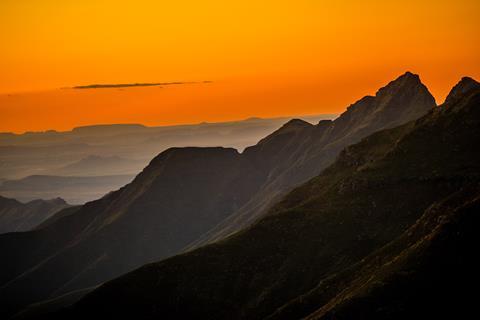 Vodacom Lesotho is going to court to challenge the legality of the Lesotho Communications Authority's (LCA) decisions to revoke its operating license and impose a "staggering" fine of LSL 134m (£6.3m/€6.7m) for alleged violations of its license conditions and the country's corporate governance rules.
LCA stated on 8 October that Vodacom Lesotho's "unified license" had been revoked for failing to pay a LSL 40.2m first instalment by the previous day. The remainder would reportedly have been suspended for five years, on condition that the operator did not break any rules, according to local news site The Post.
Shocked
According to Vodacom, the OpCo has 14 days to appeal LCA's decision to impose the fine, and had notified LCA of its intention to do so. It expressed itself "shocked" to receive the Notice of Revocation.
Philip Amoateng, Managing Director at Vodacom Lesotho said, "We have no option but to seek relief in the courts because the LCA's decisions imposing an excessive fine as well as the revocation of Vodacom's operating license are both erroneous as a matter of law and public policy".
He added that "The LCA has unfortunately violated its prescripts and rules and our efforts to find an amicable solution to the dispute has drawn a complete blank. Given the hostility shown by the LCA towards Vodacom, our options are now limited to seeking redress in the courts to avert further damage to our brand, reputation and the interests of stakeholders, including our customers, shareholders and employees".
Family audit affair
The dispute goes back to December 2019. At that time, LCA sanctioned Vodacom on the basis that the operator had breached corporate governance rules by hiring an auditing firm that was not independent (as it was owned by Vodacom Lesotho Chairman Matjato Moteane's sister-in-law), according to Tech Central.
In February 2020, LCA threatened to take away Vodacom's license over the infraction, and told the operator to provide reasons why it should not be revoked. According to Vodacom Group's most recent Annual Report (for the financial year ending 31 March 2020), Vodacom Lesotho complied and "made written representations against the revocation its license".
"In December 2019, the Lesotho Communications Authority (LCA) issued a notice of enforcement against Vodacom Lesotho premised on its view that the company's statutory external auditors were not independent, as required by the Companies Act. The statutory external auditors of Vodacom Lesotho are not affiliated to the Group auditors, Ernst & Young Inc."

Vodacom Group Annual Report.
Elsewhere, there are suggestions that Vodacom Lesotho has been caught in politicised crossfire, but Vodafonewatch has to date been unable to confirm the veracity of these reports.
Vodacom Lesotho is the largest of the country's two mobile operators with 1.2 million subscribers and 661,000 M-Pesa m-commerce users, and it has operated in the country since 1996. It is the smallest OpCo within Vodacom Group. Vodacom Lesotho has pointed out that it paid direct and indirect taxes of around LSL 1bn over the 2018–2020 financial years, and has invested LSL 2.2bn in network coverage for 98.5% of the country's population of around two million.
Vodacom Group's third OpCo shakedown in two years
The legal crisis in Lesotho adds to recent troubling incidents in other Vodacom Group markets. In Tanzania, there was a bizarre incident in 2019 involving the detention of five Vodacom Tanzania staff and arrest of executives from a local fintech player Inventure Mobile Tanzania (trading as Tala Tanzania) for alleged illegal use of network facilities.
In September 2020, the Kinshasa municipality of Gombe arrested Oomar Chutoo, Chief Financial Officer at Vodacom Democratic Republic of Congo, and he was detained in jail for four days. No official reason was given, although reportedly he was questioned about alleged "forgery and use of forgery", including the "falsification of financial statements", in order to reduce taxes.

Michelle Donegan is an experienced telecoms writer and has been contributing as a reporter and news analyst for TelcoTitans since July 2020.