M-commerce froth suggests possible eight-figure valuation for M-PESA.
High-profile friends could add further appeal.
Joosub showing signs of monetisation interest, possible temptation.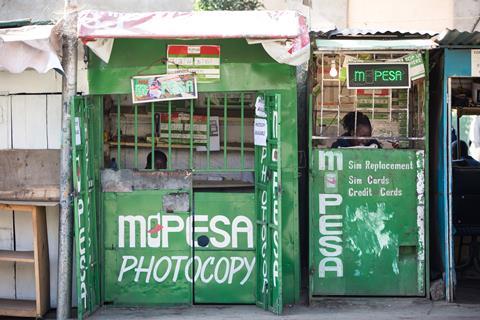 Vodafone and Vodacom Group, its African growth engine, have traditionally steered away from talk of monetising M-PESA — arguably, the standout innovation to come out of anywhere within Vodafone's business this century.
Now, however, investor interest in fast-growing fintech ventures, 2020's emergence of Vodacom's Alipay partnership, and recent moves by peers of the African operator to extract cash from their rival digital payment platforms, has evidently got people excited. A brief, unprompted comment by Vodacom CEO Shameel Joosub in February 2021 indicated that how much Vodacom could raise in a sale is very much in Midrand's thinking.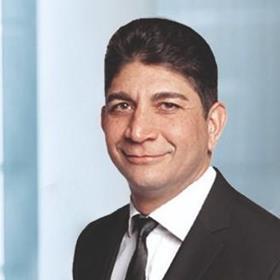 Speaking during the South African group's results call for the quarter to 31 December 2020 (Q3 FY20–21), Joosub gave another rundown of M-PESA's commercial and operational numbers, noting that the service facilitated $24.2bn (£17.3bn/€20bn) of transactions per month during Q3 across Vodacom's four international territories, plus M-PESA's birthplace of Kenya. This represented a 57.8% year-on-year increase, and is comparable in dollar terms to the gross domestic product of Kenya's entire economy.
M-PESA's $7–10bn+ reference valuations
While evidently significantly boosted by zero-rating of transfers during the pandemic, Joosub saw this number as worth highlighting to the financial community, and appeared to suggest that M-PESA could now be worth north of $10bn.
"To give this value some context, [peer] Mynt in the Philippines processed $20bn over twelve months and recently raised funding at a $1bn valuation", he noted. At the monthly run-rate cited by Joosub, M-PESA was managing a financial conduit 14.5 times bigger than Mynt. In other words, international fintech investors should sit up and take notice.
While basing a business' worth on transaction volume is not exactly ideal, especially at a time when fees have been waived, there are other reasons why Vodacom (and M-PESA co-owner Safaricom) might be looking at a hefty valuation if they choose to spin out the venture or bring in new investment. Even now, it remains unclear why, over a decade, Vodafone never obviously pursued aggressive development or monetisation of M-PESA, instead seemingly gifting billions in untapped value to its African partial interests.
Nedbank Corporate and Investment Bank estimated Safaricom's M-PESA business to be responsible for "roughly half" of the Kenyan operator's market capitalisation, pegging it with a much higher valuation multiple than Safaricom's more traditional mobile services core. Safaricom's market capitalisation stands at around KES 1.5trn (£9.9bn/€11.5bn/$14bn), implying a valuation of around $7bn for M-PESA in Kenya.
Adding to this is Vodacom's M-PESA business in other countries, which is about a third the size of Safaricom's based on Vodacom's FY19–20 revenue numbers.
Multi-billion-dollar valuations are being assigned to other regional m-money ventures as Vodacom and Safaricom's African competitors also look to ride the fintech wave. Arch-rival MTN Group, which is in the process of spinning out its Mobile Money (MoMo) arm, indicated to the Financial Times earlier this month that it was seeking a valuation of $5bn–$6bn for MoMo once it completes the change. Nedbank estimates MoMo to be worth ZAR 87bn (£4.4bn/€5.1bn). For a rough comparison, MTN reported 46.4 million m-money users at 31 December 2020, while Safaricom and Vodacom had a combined base of 42.4 million at 30 September 2020 (but will have seen significant further growth in that three-month gap).
Meanwhile, Airtel Africa's much smaller Airtel Mobile Commerce business — which has around 21 million customers — was pegged with an implied worth of around $2.65bn, excluding cash and debt, following recent sales of minority stakes to Mastercard and The Rise Fund.
New friends add m-ecoverse gravitas
Whatever the proceeds on offer, Safaricom and Vodacom's M-PESA Global Services joint venture — which became operational in FY19–20 after the two operators bought control of brand, product development, and support resource from Vodafone for a nominal payment (Vodafonewatch, #188) — has evidently tied off some of the procedural loose threads that could stand in the way of a part-sale.
Further, the two operators are unlikely to be short of potential big-name partners if they choose to take things a step further in uprating the M-PESA business. The service has already formed numerous high-profile financial service provider relationships to expand internationally, and been the subject of rumours of a Facebook link-up in the not-too-distant past (Vodafonewatch, #148).
The world's largest m-payment player also features in Vodacom's purview. While its ambitious Alipay tie-up remains distinct from M-PESA, falling under the management of its Vodacom Financial Services arm, Joosub is evidently very excited about how this new relationship could also evolve.

Richard Agnew is Group Editor at TelcoTitans.