Vodafone to increase its stake in Vodacom to more than 65% following the transaction.
Internal deal follows STC's failed mission to buy Vodafone Egypt during 2020.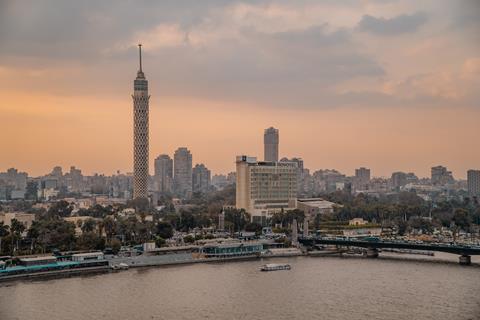 Vodacom confirmed it is the Group entity that will take over Vodafone's majority shareholding in Vodafone Egypt (VfEg), announcing it has agreed to acquire the 55% stake for ZAR 41bn (£2.0bn/€2.4bn).
Vodafone said the transaction values its 55% shareholding at €2.72bn (£2.32bn) on a debt-free, cash-free basis. After debt, the total purchase price amounts to €2.36bn. About 80% of the transaction will be funded through the issue of 242 million new ordinary Vodacom shares to Vodafone at an issue price of ZAR 135.75 per share. As a result, Vodafone's ownership in Vodacom will increase from 60.5% to 65.1%. The remaining 20% will be settled in cash.
The transaction, which is subject to regulatory and shareholder approval, is expected to be completed before 31 March 2022.
Part of the clearance process will be a vote by Vodacom minority shareholders on the deal in January 2022, with Vodafone precluded from voting. Vodacom stressed that it had appointed an "independent" expert, PricewaterhouseCoopers, to provide a fairness opinion on the proposed transaction, adding that it had "implemented appropriate governance controls to ensure the transaction was and is negotiated, evaluated, and executed on an arm's length basis".
Telecom Egypt blocker removed
The move does not come out of the blue, with Vodafone having recently opened the door to some form of internal M&A move for VfEg by tweaking the OpCo's shareholders' agreement. The reworked arrangement was a tit-for-tat deal, through which Telecom Egypt — which owns 45% of VfEg — gained deeper remuneration and information access and Vodafone more flexibility to shift around its VfEg shareholding (Vodafonewatch, #197).
Vodacom was always the likeliest in-house destination for the 55% shareholding, and Vodafone Chief Executive Nick Read confirmed in late-July that the operator "could, potentially, move [the Vodafone Egypt interest] to Vodacom". Vodafone performed a similar switch with the majority of its controlling interest in Kenya's Safaricom during 2017, and has more recently transferred organisational oversight of Vodafone Ghana to Vodacom too (Vodafonewatch, #156, #193, and #199).
African autonomy
The move extends Vodacom's reach into North Africa for the first time, and confirms, if needed, that Vodafone's African presence and ambition has now essentially been outsourced to the South African group.
Shameel Joosub, Chief Executive of Vodacom, said the acquisition will "cement Vodacom Group's position as Africa's leading TechCo by advancing our strategic connectivity and financial services ambitions, while increasing our total population coverage on the continent to over half a billion people and more than 40% of Africa's GDP".
Vodafone said the transaction is expected to "generate clear benefits" for all three operators by enabling: Vodafone to simplify the management of its African holdings; Vodacom to gain exposure to "another leading business in an attractive market, diversifying its portfolio and accelerating its growth profile"; and VfEg to accelerate growth in financial services and IoT through closer cooperation with Vodacom.
" In 2017, we bought a strategic stake in Safaricom from Vodafone that has proven to be value accretive. We said at the time that we had negotiated an attractive price for Safaricom and we believe this to be the case with Vodafone Egypt. "

Joosub.
The Vodacom acquisition also provides VfEg with a fixed abode after the OpCo was left to float outside of Vodafone's normal organisational structure since the dissolution of Vodafone's Rest of the World Region in 2020 (Vodafonewatch, #181). Saudi Telecom Company (STC) was in the frame to buy Vodafone's 55% stake for nearly all of 2020, with the operators having signed an MoU in January regarding a prospective $2.3bn buyout (Vodafonewatch, #182 and passim). However, the pandemic intervened to scupper their 30 June deadline, and the talks were eventually "terminated" in December (Vodafonewatch, #193).
In September 2021, a CNBC Arabia report, citing anonymous banking sources, claimed that a deal with STC had "resurfaced again", with Vodafone's reworked shareholder agreement with Telecom Egypt thought likely to have drawn STC back into the action. However, it would appear that STC has, for the time being, been left out in the cold.
Vodacom also announced on Wednesday that it had agreed to acquire a strategic stake in the fibre assets owned by South Africa's Community Investment Ventures Holdings (CIVH) and create a new infrastructure entity currently called "InfraCo". The new entity will house assets currently owned by CIVH subsidiaries Dark Fibre Africa and Vumatel, as well as certain Vodacom-owned fibre assets. Vodacom will initially hold a 30% stake in the new InfraCo, with the option to increase its shareholding to 40%. Vodacom plans to pay for the transaction with a combination of ZAR 6bn in cash and the contribution of its fibre-to-the-home, fibre-to-the-business, and B2B transmission access fibre network infrastructure to InfraCo at a valuation of ZAR 4.2bn, in return for new shares in InfraCo.

Anne Morris is a freelance journalist, editor and translator. She has been working as a reporter and news analyst for TelcoTitans since 2016.