Shockwaves have evidently not yet subsided from strikingly severe treatment of executives in April 2019 incident.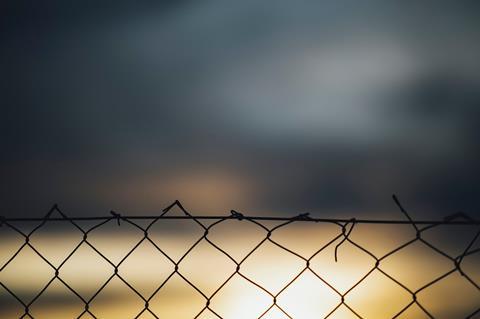 Vodacom Group Chairman Phillip Jabulani Moleketi bemoaned the "harshness" with which Tanzania's authorities arrested five executives at its local business unit during 2019.
Moleketi, who is due to step down from the chairmanship in July 2020, described the crackdown on a Vodacom Tanzania client's alleged illegal use of network facilities as a "troubling incident".
Writing in the Group's newly-released Annual Report, for the year to 31 March 2020 (FY19–20), he added that "although Vodacom Tanzania's Board and executive team acted swiftly and appropriately in responding to this development, and have cooperated closely with authorities, it was troubling for all of us to see the harshness of the penalty and the manner in which it was applied".
Still unclear exactly why authorities demanded VdT pound of flesh
The incident in 2019 remains bizarre for a number of reasons, and one Vodacom and Vodafone are evidently keen not to discuss in depth.
It saw the detention of five Vodacom Tanzania staff — including Managing Director Hisham Hendi, only a few days after his formal move into the role. Also arrested, according to local media, were executives from local fintech player Inventure Mobile Tanzania, trading as Tala Tanzania.
Local reports at the time were fuzzy and conflicting, but indicated the case centred around tax and/or possibly fee 'avoidance' through an unlicensed installation of communications equipment, apparently imported by Inventure during 2018. This, seemingly, was used to support carriage of internal and international calls more cheaply, a report by The Citizen suggested. A Bloomberg article indicated the arrests were instigated by a request from the Tanzania Communications Regulatory Authority (TCRA).
Vodacom subsequently pled guilty to "occasioning pecuniary loss to a specified authority and permitting the use of network services in contravention of the Electronic and Postal Communications Act", and secured the executives' release while agreeing to compensate authorities for lost income (Vodafonewatch, #174 and #177).
It remains unclear, however, exactly what role — if any — Vodacom played in the affair, and why the authorities' response was so heavy-handed. No obvious link was made, but only a few months earlier, Vodacom Tanzania had found its appointment of Safaricom executive Sylvia Mulinge as MD blocked by the local authorities, purportedly over work permit issues (Vodafonewatch, #165 and #168–#170). This led to Hendi — previously Vodacom Tanzania's Consumer Director — stepping up to the MD role.
The arrests also came despite Vodacom Tanzania's flotation on the Dar es Salaam Stock Exchange in 2017 — a move painted as highly strategic for the government and necessitating a considerable overhaul of the OpCo's ownership structure (Vodafonewatch, #158 and passim).
Vodafone notably cagey — only receives debrief "verbally"
Vodafone wrote in its own FY19–20 Annual Report, published in May 2020, that subsequent to the arrests, it and Vodacom hired law firm Squire Patton Boggs to conduct an internal investigation into what happened. It stated, rather abruptly, that "an outcome of the investigation has been verbally communicated to the Board, and the matter is now closed".
Vodacom's local headaches far from over
As well as the arrest, Vodacom's Annual Report provided a rundown of the diverse mix of legal and regulatory challenges Vodacom continues to face in Tanzania, and ensuring a healthy rapport with the TCRA.
Recent months have seen Vodacom Tanzania "profoundly" disrupted, noted the Report, by enforced biometric-based registration of all mobile users, linked with the country's National Identification Agency system.
As well as creating costs from development and roll out of a platform to enable this new style of registration, the move has generated significant enforced churn. Nearly three million accounts were barred by Vodacom Tanzania during FY19–20, although 736,000 were said to have been re-connected by the end of the FY. As of a May 2020 update, the OpCo held a further 2.5 million non-registered accounts but these had not yet been disconnected because of COVID-19-related disruption. VdT had 15.5 million customers as of 31 March 2020.
Adding to the registration tidy-up are new limitations being introduced on the number of SIM cards that can be held by both private and corporate customers, due to be introduced at the start of July 2020.