Former Vi CTO Vishant Vora appointed executive President at Mavenir.
Helping open RAN pioneer build out 5G proposition.
Troubled Vi left to fight its own fires.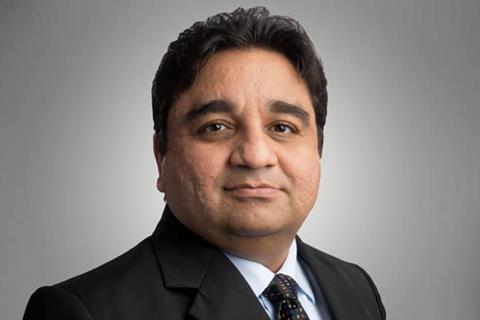 Vishant Vora joined US‑based network software supplier Mavenir, a month after tendering his resignation from Vodafone's Indian joint venture (JV) Vi. The former Vi Chief Technology Officer (CTO) left citing personal reasons.
Vora's appointment as President of Global Operations & Managed Services at Mavenir hands him responsibilities including the design and deployment of networks, solutions, and services, as well as related strategic initiatives. His remit is, in some respects, similar to that of the Vi CTO.
It means a relocation for Vora from Mumbai — where he has been based since joining what was then Vodafone India in 2010 — to Richardson, Texas. Prior to moving to India, Vora was Vice‑President (VP) and CTO at Vodafone Romania, and had also spent time in senior positions at AirTouch, Millicom, and Sprint.
Vora will be joining Mavenir's incumbent Senior VP of Network Solutions, Jayant Moghe, who also joined from Vi, where he was VP of Radio Frequency Planning until leaving in January 2020.
Mavenir a force
Vora's new digs at Mavenir follow the supplier establishing a foothold as a standout challenger for next-generation open, disaggregated mobile networks, bolstered by a broad portfolio of products and services.
In particular, Mavenir has developed an end‑to‑end open radio access network (RAN)‑based proposition, for which Vora will be charged with "leading and driving growth", according to Chief Executive (CEO) Pardeep Kohli, to whom he will report.
As a heavyweight with decades of international operator experience up to the highest operational level, Vora could prove a much-needed addition in helping Mavenir better execute and scale for its demanding clients as it seeks to challenge the established trio of monolith network equipment providers, Ericsson, Huawei, and Nokia.
Shared ambitions
Mavenir's focus on open RAN aligns it perfectly with Vodafone, which has been increasingly vocal in its ambition to drive development and adoption. Santiago Tenorio, Vodafone Group's Head of Network Strategy & Architecture and Chairman of the Facebook‑backed Telecom Infra Project (TIP), has been particularly outspoken in this regard.
Both Mavenir and Vodafone have positioned themselves at the forefront of TIP‑led open RAN initiatives, most prominently as partners in the OpenRAN project group that has flagged trial deployments involving both players in recent months (Vodafonewatch, #188).
Both are also members of US‑led lobbying group the Open RAN Policy Coalition. Mavenir, like Vodafone, has a representative on the board: Mavenir's John Baker, SVP Business Development, sits next to Vodafone's Ed Howard, Senior Advisor (Vodafonewatch, #186).
Vying for market share
Vi, Vodafone's recently rebranded Indian JV, is continuing to show signs of trouble.
In September this year, already reeling from uncertainty over adjusted gross revenue dues and substantial customer losses — largely shipped to rival Reliance Jio — Vi was also hit with the prospect of building out a 5G network without strategic partners Huawei and ZTE (Vodafonewatch, #186, #188, and #189).
In what is perhaps a reflection of these issues, Vi's leadership is undergoing a transition. Since October, alongside Vora's departure, Chief Legal Officer Kumar Das resigned, again citing personal reasons. Avinash Jain, VP Enterprise, also left the operator.
In an apparent bid to reassure onlookers of the JV's stability, CEO and Managing Director Ravinder Takkar was recently given a vote of confidence in the form of a three‑year extension to his tenure (Vodafonewatch, #191).

Joseph Purnell is a Staff Reporter for TelcoTitans, contributing telecoms news analysis since 2019 as part of the TelcoTitans Editorial team.