Vodafone signs up MVNE Digitalk to support MVNO growth strategy.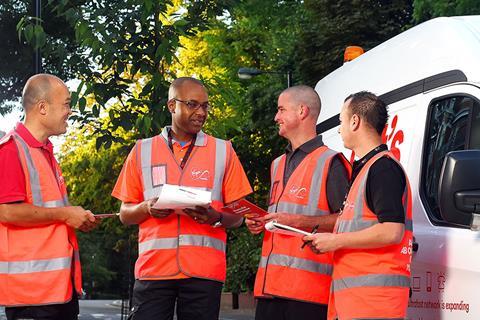 Virgin Media's launch of 5G services in the UK provided a first tangible sign that the cable operator's wholesale agreement with Vodafone UK (VfUK) is moving towards the starting line.
Virgin Media confirmed in late-2019 that it had signed a five-year mobile virtual network operator (MVNO) agreement with VfUK, thereby ending its wholesale agreement to use the BT-owned EE network (Vodafonewatch, #181).
Signed in the early days of BT's ownership of EE, the current MVNO deal is managed by BT Enterprise and is set to end in late-2021 (BTwatch, #283). The contract switch will see the transfer of 3.3 million Virgin Mobile customers onto Vodafone's network over the course of 2021–2022.
However, Virgin Media has made a head start by announcing in January 2021 that it was offering 5G services in 100 towns and cities on VfUK's network. Hailing the launch as a "major milestone" in its MVNO partnership with Vodafone, the cable operator is entering an already competitive 5G market, with promised speeds of up to 176.62Mbps at no additional charge compared to 4G services.
Virgin Media customers with 5G plans and smartphones will be moved immediately onto the VfUK network, while 4G customers will remain on EE's network until late-2021. Virgin Media expects all of its mobile customers to have transitioned to the VfUK network by early-2022.
It has been suggested that a BT reluctance to do a deal on 5G for 2022 onwards may have been a deciding factor in the switch. Mike Fries, Chief Executive of US-headquartered Liberty Global — Virgin Media's parent company — acknowledged in September 2019 that the agreement with BT did not cover 5G, which he described as a problem "for three-to-five years down the line".
BT said merely that it was unable to reach agreement on commercial terms to extend its MVNO agreement with Virgin Media.
Virgin Media could eventually move off VfUK's platform and onto the Telefónica UK network, should the proposed merger with the mobile operator be cleared by competition authorities later in 2021.
Virtual love
The 5G deal with Virgin Media came following a change in wholesale direction at Vodafone, which was notoriously tight-fisted when it came to serving MVNO (and other partners) during the 4G era.
Since then, VfUK has shown a growing desire to embrace MVNO partners. For example, Asda Mobile, the supermarket chain's MVNO, has returned to VfUK as its wholesale partner following a move to EE's network in September 2013 (Vodafonewatch, #118 and #190).
More recently, VfUK selected mobile virtual network enabler (MVNE) Digitalk to "support new MVNO partners". VfUK said it will use Digitalk's Mobile Cloud platform to simplify the process of integrating new customers.
Vishal Dixit, Strategy & Wholesale Director at VfUK, said the Digitalk service will "play an important role in our continued growth in the MVNO sector, as we bring on new partners and provide increasingly sophisticated digital experiences for their customers".

Anne Morris is a freelance journalist, editor and translator. She has been working as a reporter and news analyst for TelcoTitans since 2016.