Reports suggest Vodafone's Indian joint venture will announce funds from a consortium of investors imminently.
Fundraising initiative began in September to ease Vi's debt burden, with 4G expansion also expected to get a boost.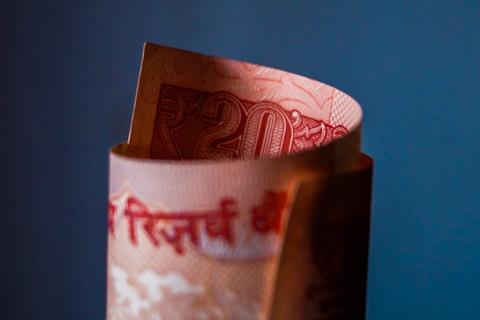 Vodafone's loss-making Indian joint venture Vi is expected to announce an investment of at least INR 146bn (£1.5bn/€1.6bn), according to local reports that cited sources close to the matter.
A consortium of investors was expected to complete the transaction in mid-January 2021, with proceeds to go towards paying off dues owed to the government and expanding its 4G network. The investment is understood to take the form of a blend of bonds and warrants, likely to be released in tranches and subject to stringent performance targets being met.
Purportedly leading this consortium are Oak Hill Advisors, with investment firms GoldenTree Asset Management and PIMCO in tow. Sixth Street, Twin Point Capital, and Varde Partners have previously been said to be involved in the investment, though none has responded to requests for comment (Vodafonewatch, #192). Mumbai-based InCred Capital and its US investment banking partner PJT Partners were also said to be helping Vi in its efforts to raise funds.
The Economic Times cited sources as stating that a large part of the investment will come from Vodafone Group alongside several other US-based private equity investors, adding that Aditya Birla Group "may skip the initial stage of the funding exercise and instead join the second stage".
Dues to be paid
Encouraging an investment in its business has been among Vi's priorities for some time, given the financial woes of the operator (Vodafonewatch, #189 and passim). In September 2020, Vi's board of directors formally approved a plan to raise up to INR 250bn via a mix of debt and equity. This seemingly imminent consortium investment would be the first since that board approval.
Repaying AGR dues is not Vi's only concern of late. In September 2020, the operator was also hit with the prospect of building its 5G network without strategic partners Huawei and ZTE, and has battled with substantial customer losses — much of whom have shipped to Reliance Jio (Vodafonewatch, #186, #188, and #189).
Vi rival and market leader Reliance Jio has also sought investments in recent months, raising INR 1.52trn in funds via investors including Facebook, Intel, Google, and Qualcomm (Vodafonewatch, #186, #189 and passim).
As of September 2020, Vi had made payments of INR 78.5bn out of a total of INR 504bn in outstanding spectrum usage charges (SUC) and licence fees. India's Supreme Court ruled that Vi has ten years to settle the bill, which stems from broadening the definition of AGR to include 'non-core' revenue (Vodafonewatch, #181 and #183). How much India's operators pay in SUC and licence fees is calculated as a percentage of AGR, so the expansion in the latter's scope impacted massively on Vi's liabilities. Further, since the Department of Telecommunications' legal fight lasted 16 years, unpaid charges and fees racked up considerably, along with penalties and interest related to missed payments. The first instalment is due at the end of March 2021.

Joseph Purnell is a Staff Reporter for TelcoTitans, contributing telecoms news analysis since 2019 as part of the TelcoTitans Editorial team.