Latest IBM deal in India brings Hadoop back into the fold.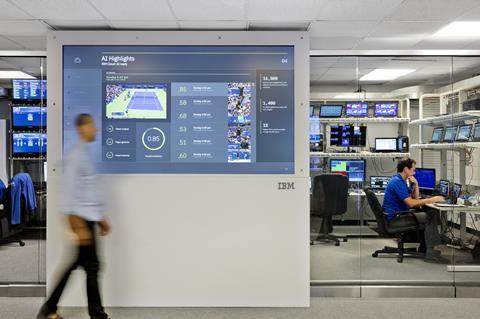 IBM expanded its relationship with Vodafone Idea (now rebranded as "Vi") to encompass the deployment and management of a big data platform.
IBM Services is to implement the platform on the open source Hadoop framework. The aim is to reduce the overall cost of data analytics through enhanced data mining capabilities. According to IBM, a Hadoop framework is able to mine more than 1.2 petabytes of data per month.
Data is to be pulled in from various systems, including billing and customer relationship management, and integrated into a single data platform. IBM said more than 1,000 key performance indicators can be sent to the joint venture's (JV) different business functions every day, including revenue and net additions.
Sandip Patel, Managing Director of IBM India/South Asia, said Vi will get "get daily actionable insights to make strategic and operational level decisions effectively".
Vi is already working with IBM and subsidiary Red Hat on the deployment of its open standards-based Universal Cloud infrastructure platform. Earlier in 2020, IBM said the platform had reached a "major production milestone for core network functions" and enabled IT and network applications to run on common cloud architecture (Vodafonewatch, #175, #181, and #187).
Beyond IBM, Amdocs, Ericsson, HPE, and Optiva are among technology providers that have highlighted deals with Vi as part of its post-merger IT and network consolidation effort (Vodafonewatch, #173, #174, and #188).
Kept in the Hadoop
Vi has a longstanding strategic relationship with IBM, which was further consolidated in a five-year deal formed in 2019 (Vodafonewatch, #175). The JV appears to have placed the management of hybrid and multi-clouds in IBM's hands to better meet enterprise and consumer requirements.
IBM is also heavily engaged with Vodafone at Group level. In early-2019, the two businesses announced they were to join forces to target European enterprises with a range of digital solutions.
The use of Hadoop is notable given Vodafone Group's decision to shut down its Hadoop-based big data analytics platform and migrate it to Google Cloud Platform. The full migration from Hadoop to the new Vodafone platform, called Neuron, was due to be completed by 31 March 2020 (Vodafonewatch, #181).
Vodafone's former platform was based on Hadoop technology from Cloudera — a set of open source tools for data analytics and machine learning (Vodafonewatch, #122 and passim). In 2019, IBM formed a strategic partnership with Cloudera to develop joint go-to-market programmes within the Apache Hadoop ecosystem.
The Neuron project was also described as "complex and multi-faceted". Right now, it may in any case be a step too far for the Indian operation, which as well as remaining under considerable financial, operational, and competitive pressure, has long stood apart from Vodafone in terms of technology decision-making and broader strategy (Vodafonewatch, passim).