Indian conglomerate plans private network focus, but analysts suspect a consumer play lies ahead.
Questions raised over Vi's ability to withstand pressure from a new entrant.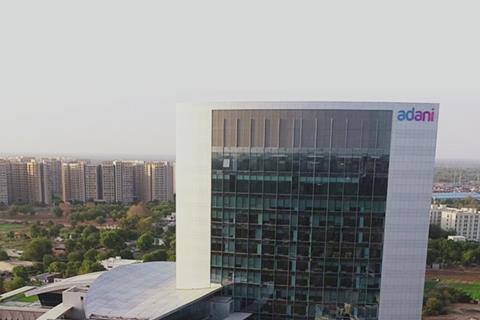 Vi and rival telcos Bharti Airtel and Reliance Jio look set to come under more pressure during India's upcoming 5G spectrum auction after the Adani Group threw its hat into the ring and declared its intention to participate in the open bidding process.
The Indian government announced on Tuesday that applications to take part in the auction have been received from Adani Data Networks and the three incumbent players. Adani Data Networks was incorporated as a subsidiary of the Indian conglomerate in December 2021.
An Economic Times report said the "cash-rich Gautam Adani-led conglomerate" will potentially engage in a bidding war with Bharti Airtel and Jio for airwaves in the 3.3GHz–3.67GHz and 26GHz bands. As for Vi, fears have been expressed that the joint venture may be forced to overbid for spectrum, limit its play to certain telecoms circles, or risk missing out on 5G-friendly airwaves altogether, further weakening its market position.
Enterprising move
Adani Group, which operates businesses ranging from coal mining to airports, insisted it does not intend to provide consumer mobile network services. The group said it will focus on providing private network solutions "along with enhanced cyber security in the airport, ports and logistics, power generation, transmission, distribution, and various manufacturing operations".
Adani appears to be seeking to exploit government plans to allow providers to sell enterprise offerings as a service and lease out 5G airwaves to tech firms keen to invest in captive non-public networks.
However, analysts are said to believe that Adani could also offer consumer services in the future, becoming a new disruptive force on the market. It has been suggested that Adani's focus on private networks could also threaten future enterprise 5G revenue streams for the incumbent operators. Vi is regarded as being particularly vulnerable to a new consumer play.
According to the Financial Times, Jefferies analysts anticipate the group will have a similar impact to Mukesh Ambani's Reliance Jio, which has become one of India's largest operators by undercutting rival providers. Jefferies calculates that Jio has around 400 million subscribers and a 37% market share. The analysts also apparently compared the Adani Group's move to Jio's purchase of spectrum in 2010. At the time, those frequencies could not be used for voice calls, but the government changed the regulations in 2013.
Vi, whose collapse was averted following government intervention earlier this year, is said to have a 22% market share. The government is expected to hold a 33% stake in the JV once all past dues are converted into equity as planned.
Around 72GHz of spectrum will be up for grabs when the auction commences on 26 July 2022. The operators will be battling over various low- (600MHz, 700MHz, 800MHz, 900MHz, 1800MHz, 2100MHz, 2300MHz), mid- (3300MHz), and high- (26GHz) frequency bands.