JV aims to complement 3.5GHz 5G with low-band spectrum,
"Optimisation" of 4G and 5G hints at AirScale DSS.
Australian government and ACMA prep release of 850MHz and 900MHz frequencies for next-gen tech.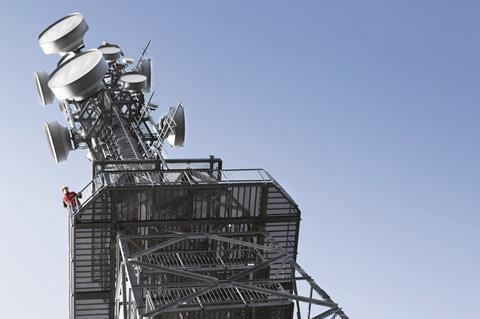 Vodafone Hutchison Australia (VHA) announced 5G testing on 700MHz frequencies using AirScale radio access equipment from longstanding partner Nokia.
The idea is to combine the low-band spectrum with mid-band 3.5GHz airwaves. While the former gives wider coverage for fewer base stations and deeper indoor coverage, the latter is better suited at providing capacity in more densely populated urban areas.
Testing of 5G at 700MHz is being carried out on some of VHA's 5G sites "in and around" Parramatta in Western Sydney. Parramatta is a favoured VHA location for putting the latest cellular technologies through their paces, and one with which Nokia has some familiarity (Vodafonewatch, #165 and passim).
DSS in the pipeline?
In the official statement, Nokia and VHA experts will apparently "repurpose the 700MHz spectrum to 5G 700MHz [so] enabling the delivery of new 5G services while maintaining the performance of the existing 4G network". This hints at dynamic spectrum sharing (DSS).
In April 2020, as part of a 5G-led expansion to its AirScale product range, Nokia highlighted new DSS capabilities stretching across multiple radio access technologies. Rather than confining DSS to the allocation of low-band LTE airwaves to bolster 5G coverage, as and when needed, the supplier's bold DSS debut purportedly allows AirScale base stations to handle dynamic allocation of 2G and 3G spectrum to support rollout of the next-gen tech.
Nokia Global Services is tasked with the "crucial role" of providing "project planning, installation, and network optimisation services".
Vodafonewatch is unclear on whether or not VHA offers commercial 5G services. An earlier aim was to deploy a limited commercial launch in the first half of 2020.
Nokia roadmap
Stronger ties between VHA and Nokia were cemented in December 2019 when the two — in a post-Huawei Technologies landscape in Australia — struck a new partnership (Vodafonewatch, #182). Under the arrangement, VHA will turn to Nokia for procurement and delivery of 5G equipment over a term of "at least" five years. Federico Guillén, Nokia's President of Customer Operations in EMEA and APAC, flagged the vendor's "end to-end portfolio" as key in its "5G journey" with the joint venture, which began in 2016. The five‑year agreement incorporates Nokia's 5G RAN, IP/optical and microwave equipment, network deployment and managed services, as well as software. VHA deemed Nokia to have an "advanced 5G roadmap".
More 5G spectrum on the way
The Australian government released its "policy objectives" for the 850MHz and 900MHz frequency bands. They are designed to guide the Australian Communications and Media Authority (ACMA) and industry on re-allocating the use of the low-band airwaves. The government's contribution follows an ACMA proposal, made in December 2019, to make available the two frequency bands for 5G deployment.
The government's five policy objectives are:
Supporting the deployment of 4G and 5G technologies.
Promoting competitive market outcomes for the long-term benefit of consumers.
Encouraging investment in telecommunications infrastructure, including in regional Australia.
Supporting continuity of services.
Supporting a national Public Safety Mobile Broadband capability.
The auction for the two bands is expected to begin in late‑2021. An auction of 26GHz licence concessions is slated for early‑2021 (Vodafonewatch, #181).