Fresh contracts with long-established suppliers Ericsson, HPE, and IBM.
Merger partners wield more procurement power as VfI.
Focus on back‑office streamlining, virtualisation, and digital transformation.
CEO Sharma says post-merger synergy targets are "ahead of track".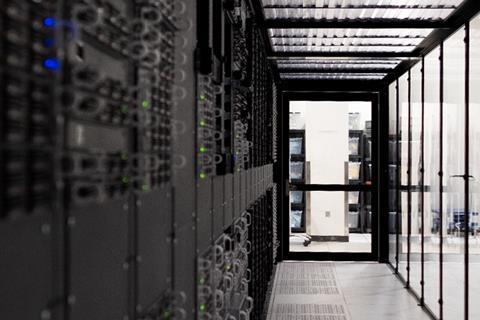 Vodafone Idea (VfI) announced a flurry of new deals with existing suppliers Ericsson, HPE, and IBM, designed to increase post-merger synergies and underline the OpCo's credentials as a serious digital player.
IBM still in position
The fresh IBM deal was first mooted in 2018 and is a recalibration of existing ties that both Vodafone India (VfIn) and Idea Cellular had with Big Blue prior to their 2018 merger (Vodafonewatch, #153). Balesh Sharma, Chief Executive of VfI, spoke about a "renewed strategic relationship".
Under the terms of its five‑year deal, IBM has a clear remit to help VfI meet its merger‑synergy objectives, by reducing "IT‑related costs".
Cost savings are projected to come from the consolidation of applications and infrastructure, including data centres and disaster recovery centres, and acceleration of cloud usage. Solutions deployed by VfIn and Idea as separate companies are to be merged, and big data capabilities "enhanced". The official announcement was sketchy on details and timeframes.
Mention was made of leveraging robotic process automation to "drive efficiency and standardisation across IT operations". Another goal of the IBM deal, and a familiar one among operators embarking on what is often nebulously described as a 'digital transformation journey', is to deliver an "enhanced" customer experience.
The arrangement also underscores Group collaboration with IBM. In early‑2019, the two businesses announced they were to join forces to target European enterprises with a range of digital solutions, exploiting 'hot' technologies such as artificial intelligence (AI), 5G, Internet of Things (IoT), and edge computing (Vodafonewatch, #171). Sharma said VfI will be able to "leverage collateral" from the IBM cloud partnership in Europe, although what this might mean in practice was not made clear.
In strong echoes of the Group‑level arrangement in Europe, VfI appears to be putting the management of hybrid and multi‑clouds in IBM's hands to better meet enterprise and consumer requirements (see below). Similarly, there is heavy reliance on Big Blue's capabilities in AI and analytics. By using IBM's infrastructure platform, VfI thinks it can better manage "exponential growth in data" driven by video, streaming, and digital commerce. There was also optimism that IBM's digital platform can "fast‑track" joint initiatives in AI and IoT.
Procurement power on show
If sources at India's Economic Times (ET) are correct, VfI was successful in cutting a much more favourable deal with IBM than the merger partners were able to achieve individually. According to ET, Idea had a five‑year, $500m (€448m/£395m) IT outsourcing contract with IBM, which expired on 31 March 2019. VfIn was in the middle of a near‑$800m, five‑year deal with the vendor, valid until March 2021. Sources at ET, said to be familiar with the matter, put the value of the new IBM contract at between $700m and $800m. "Hard negotiations have been underway due to intense cost pressures on [VfI]", said one ET source apparently aware of deal talks.
Moreover, IBM is giving VfI some financial leeway. There is an option of an extended flexible payment plan structure for the term of the contract through IBM Global Financing, its wholly‑owned subsidiary. There are likely other financial benefits. Speaking on the Group's latest earnings conference call, Nick Read, Chief Executive of Vodafone, referenced the new IBM partnership in Europe as "moving from a capex intensive model to a variable cost model, whilst gaining a full range of cloud products and services".
If the financial terms of the IBM deal in Europe is a template of sorts for VfI's new arrangement with Big Blue — which does not seem improbable given Sharma's reference to it — then a more usage-focused payment scheme should help mitigate financial risk. Although the recalibration with VfI was officially announced in early-May 2019, the transaction was signed off in IBM's first quarter of 2019 (ended 31 March 2019).
In January 2019, Vodafone signed an agreement to farm out the running of its low‑profile Vodafone Cloud & Hosted Services division to Big Blue. Vodafone expects to pay IBM around $550m in outsourcing fees over eight years. The purported upside for Vodafone, aside perhaps from jettisoning a non‑core part of its operation, is that Vodafone Business customers will have full access to IBM's managed cloud portfolio. Read explained the rationale behind the agreement as allowing Vodafone to "focus on our strengths in fixed and mobile technologies, whilst leveraging IBM's expertise in multi‑cloud, AI, and services". One anonymous Vodafone 'insider', quoted by The Register, was not so diplomatic on the bit about 'focusing on strengths'. In an apparent sideswipe at the quality of Vodafone's private cloud product, he thought it may continue to be supported for some time, but its days were ultimately numbered. "Thankfully, it will be eventually taken out the back and given the bullet", he said.
Ericsson goes to the packet core
In another tack to try and eke out greater network efficiencies, VfI tasked Ericsson with revamping its existing core packet network by virtualising various functions. The aims are greater utilisation of network assets, swifter delivery of services, and "full" service continuity.
The Swedish supplier is to deploy its Cloud Packet Core portfolio, which includes a virtual evolved packet gateway, service aware policy controller, and network functions virtualisation infrastructure (NFVi). Ericsson's NFVi solution purportedly allows speedy deployment of back-office support and applications while keeping total cost of ownership "low".
At the heart of Cloud Packet Core is Ericsson's virtual evolved packet core applications, which the supplier claims can give operator customers a "smooth evolution" to 5G, as well as providing a secure platform for network slicing.
In February 2019, Ericsson bagged a deal to supply VfI with '5G‑ready' LTE equipment and microwave backhaul links (with Nokia also securing a portion of mobile network integration and upgrading tasks — Vodafonewatch, #173). The provision of network‑consolidation planning, design, and rollout was also part of the contract. When the VfI merger was presented to analysts in March 2017, a potential for 20% rationalisation in combined site count was identified, which holds the promise of a significant reduction in associated energy and rental costs.
HPE on OSS, SNOC duty
VfI flagged Hewlett‑Packard Enterprise (HPE) as another key partner on its "automation and digital journey". HPE is to supply its next-generation Intelligent Assurance solution to enable VfI's new and consolidated operations support system (OSS), which feeds into VfI's service & network operations centre (SNOC).
The tie‑up with HPE purportedly expands the SNOC's existing robotic process and automation capabilities, and further streamlines service assurance processes. "We look forward to working with HPE to roll out our next generation SNOC platform which is designed to be reliable and scalable for the digital and 5G era", said Vishant Vora, Chief Technology Officer at VfI.
Potential strain on the OpCo's back‑office capabilities looks considerable, especially when faster access technologies come online and there are much higher volumes of data traffic to deal with. The SNOC remotely monitors and controls services over a "pan-India network", and as of 31 December 2018, VfI said it had 387 million subscribers.
According to HPE's announcement, however, made at the TM Forum's Digital Transformation World event in mid-May 2019, the SNOC served 334 million subscribers. This might suggest there is still some room for more back‑office synergies. Located in Pune, the SNOC remotely monitors 192,000 2G sites and around 372,000 broadband (3G+4G) sites across 22 'circles' (regions).
Like IBM and Ericsson, HPE is a familiar supplier to the erstwhile VfIn. According to HPE, it started supplying OSS to the Indian OpCo more than ten years ago.
Synergy gains, pre-tax losses
The contracts came as Sharma proudly boasted that around 60% of VfI's post-merger synergy target had been achieved as of 31 March 2019. When the merger was announced in March 2017, the aim was to deliver INR 84 billion (€1.1bn/£950m) of run‑rate cost synergies by 2023. This target was subsequently brought forward by two years.
The need for cost savings is all the more urgent given the highly competitive mobile market, driven largely by newcomer Reliance Jio Infocomm (Vodafonewatch, #147 and passim). The market conditions have seen VfI's pre‑tax losses widening to an alarming degree, going from INR 64.9 billion in FY18 to INR 181.8 billion during FY19 (see separate report).