Alleviation of costs of long-running DOCSIS 3.1 update.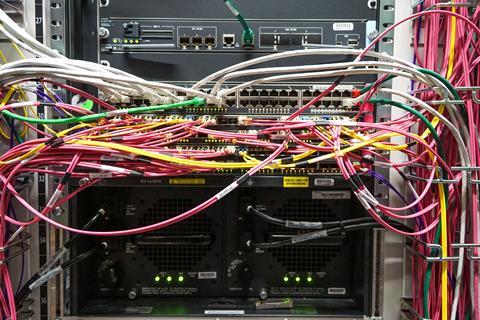 German broadband network technology players GiaX and WISI Communications highlighted roles in Vodafone Germany's (VfD) ongoing roll out of DOCSIS 3.1 infrastructure.
The two suppliers said they were working in partnership to implement GiaX's HelEOS solution within VfD's cable network. The distributed access architecture (DAA) offering is said to be enabling greater re‑use of existing cable infrastructure, and reducing requirements for fibre deployment, during the DOCSIS 3.1 project. It turns coaxial cable assets into a "10Gbps"‑capable Ethernet backhaul network for broadband services, according to the providers.
"With this solution, Vodafone can realise the ongoing gigabit upgrade of its corresponding infrastructures, while largely avoiding costly civil engineering work. This Ethernet overlay solution can save up to 70% of the costs compared to conventional fibre-optic expansion. "

— WISI.
VfD is aiming to complete roll out of DOCSIS 3.1 by 2021, providing "up-to-1Gbps" connectivity to the 12.6 million households that sit within the Kabel Deutschland footprint. The project forms part of the Gigabit Investment Plan VfD announced in 2017, with the support of a distinct capital expenditure handout from Group leadership (Vodafonewatch, #158).