Offering looks to tread familiar ground of vehicle-monitoring.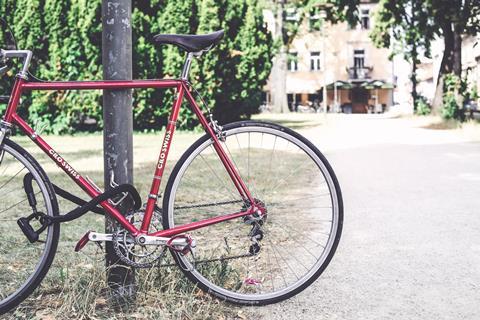 Vodafone looks set to extend its V by Vodafone connected-device range with the launch of an anti‑theft solution for bikes.
The Group applied during March 2019 to register V‑Bike Smart as a trademark with the European Union Intellectual Property Office, with classification covering both bicycles and motorbikes.
Like most other V by Vodafone solutions, V‑Bike Smart is ostensibly a security-focused offering. It may well be linked with Vodafone Spain's recent release of a joint motorbike protection and coverage plan with insurer MAPFRE, branded Moto Conectada. The service is based on a smartphone app that connects to a "discrete", GPS-enabled device that is installed on the customer's motorbike, offering remote monitoring of the vehicle's location and status.
Vodafone's partner on the new solution is unclear, but there are numerous bike‑tracking players that have sought connectivity support and go-to-market ties with telecoms operators — including Sherlock, an Italian partner of Orange Business Services, and German vendor Velocate, which uses Deutsche Telekom's Internet of Things platform.
Vodafone has typically built out the V by Vodafone suite via a range of branding agreements with specialist hardware providers. These so far include Kippy, NETGEAR, Samsung Electronics (whose SmartThings devices and platform underpins the V by Vodafone home automation suite), TCL Corporation, and Zipato. Vodafone has (pending or active) trademark registrations for various monitoring products and services in the V by Vodafone family, including V‑Auto, V‑Bag, V‑Camera, V‑Home, V‑Pet, V‑Sim, and V‑SOS Band.
Tracking lacking
The suite — a top‑down scheme initiated by former Group Chief Executive Vittorio Colao in 2016 (Vodafonewatch, #150) — has seen the launch of products in eight markets so far (Germany, Greece, Ireland, Italy, Portugal, Spain, Turkey, and the UK). Differentiation remains questionable, however, and Vodafone has been noticeably quiet on its traction with customers and revenue generation.