Former Vodafone exec promoted to top job after three years as Truphone COO.
Harry Odenhoven spent 15 years at Vodafone between 2003 and 2018.
Predecessor Ralph Steffens departs after almost seven years in the role.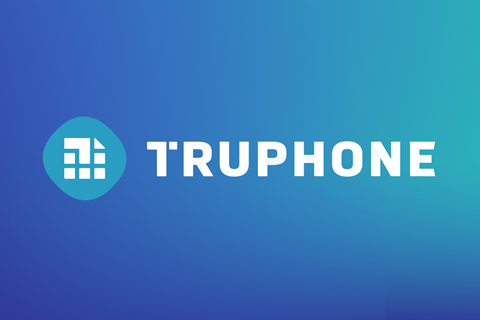 Former Vodafone executive Harry Odenhoven was named Truphone Chief Executive following the departure of Ralph Steffens.
In a brief LinkedIn post, the new CEO highlighted his "new step in a great company", after three years as chief operating officer at the eSIM-based service provider.
Truphone is yet to formally announce its change in leadership, but Odenhoven's LinkedIn profile indicates he took on the CEO role this month.
Odenhoven served Vodafone in six different roles stretching across 15 years between 2003 and 2018. He arrived at then-Vodafone Netherlands as General Manager (of Portals) in 2002, following Vodafone's takeover of content joint venture Vizzavi, and worked his way up to become Group Customer Experience and Operations Director by April 2015.
Odenhoven takes the Truphone helm from BT alumnus Ralph Steffens, who flagged he was departing in August.
Also posting on LinkedIn, Steffens talked up the commercial growth of the company under his leadership, noting that, in 2016, "we saw the reluctance and defensiveness in the industry as an opportunity".
"In a few years, Truphone became the leading provider of eSIM technology", he said, which "allowed us to scale from 50,000 provisioned connections to more than 20 million".
It is worth noting, however, that Truphone remains a loss-making business. Its most recent financial results — for the year to 31 December 2020 — disclosed a net loss of £16m (€18.4m).
Steffens said he will "rest, recharge, reflect, and travel" before considering his next move.
Steffens joined BT in 2003, where he served as Senior Director, Network Solutions, UK for four years, followed by the role of Managing Director, Service Delivery. He departed for Australia's NBN in 2011, before joining Reliance Jio as President & Chief Operating Officer in 2014.
A matter of national security
Odenhoven takes the helm at an uncertain time for Truphone, with a proposed acquisition of the company currently the focus of a national security probe.
In mid-July, it was reported that UK security services had flagged the deal based on a contract Truphone holds with BT, resulting in the Department for Business, Energy & Industrial Strategy calling in the deal for review. Sky News suggested that the review may imperil the deal, and the future of the business, with cash reserves said to be dwindling rapidly.
The deal said to be causing BEIS consternation involves BT contracting to use the Truphone remote SIM provisioning platform. Few details are available about the contract itself (BTwatch, #336).
In early-September, an updated Sky News report claimed that the UK government had extended the probe by up to 45 working days, enabling further scrutiny of the transaction.
Restructuring specialist FRP Advisory instigated a sale of Truphone after first being appointed by Truphone management in April 2022 to address the impact of widespread sanctions on businesses with Russian ownership following the invasion of Ukraine. The ownership structure of Truphone is somewhat opaque, although it appears that its largest stakeholder is currently Roman Abramovich, while two other Russian oligarchs, Alexander Abramov and Alexander Frolov, also hold significant stakes. The majority of investment in the business in recent years has come from either Abramovich‐controlled vehicles or from Abramov and Frolov.
The business, which remains fully operational, had been valued at £410m in 2020, but was sold for a nominal £1 (with a deferred consideration dependent on its performance). The intended buyers are Hakan Koç, co-founder of used car digital sales platform Auto1, who is set to take 90% of the business, and Pyrros Koussios, a telecoms veteran and private equity investor, who will acquire the remainder.