Carbon-neutral sub-brand signals fresh start for newly merged TPG Telecom.
TPG steps up customer acquisition push with green and unlimited data offers and gets busy on convergence.
Australian sub-brand follows Vodafone playbook.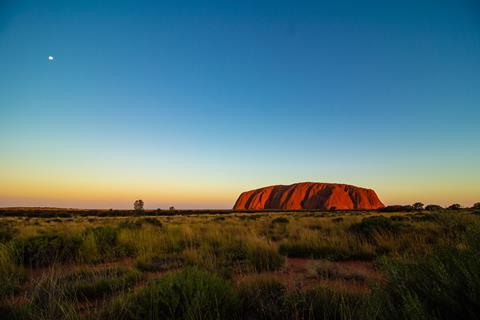 After the long-awaited merger of rivals-cum-partners TPG Telecom and Vodafone Hutchison Australia (VHA), the new TPG Telecom's opening gambit for customer acquisition was the launch of carbon-neutral, digital brand felix while it also eyes moves in converged fixed-mobile offerings.
Due to launch soon, felix is a SIM-only, digital brand aimed at environmentally conscious consumers in Australia. Running on TPG's mobile network, the service is powered by renewable energy sources and has been certified as carbon neutral by the government's Climate Active initiative.
Tariff plans have not yet been revealed but the service is described as "the plan with a bigger plan — to do right by our customers by doing right by the planet". Customer sign-ups will be performed through the felix app and SIM cards will be activated digitally, once received. TPG Chief Executive (CEO) Iñaki Berroeta said in a statement that "seamless, sustainable, and simple is what customers are telling us they want from their telco plan".
An entertaining felix ad produced by creative agency Paper Moon claims that the data centres and cellular towers needed to power all the mobile phone plans in Australia produce one million tonnes of carbon emissions-per-year.
TPG hinted that it has further plans for sustainability offers, which could be an indication of how the newly merged entity wants to differentiate in the market. Speaking at the CommsDay Summit in late-October 2020, Berroeta said felix was the "first step in our broader company focus on environmental sustainability".
TPG's felix is not the first service provider in Australia to stake a claim on "green" credentials, but it does appear to be the first to make carbon neutrality a unique selling point. Telstra's budget sub-brand Belong was the first service provider to receive Climate Active certification at the end of 2019, while Telstra itself has also been certified.
When VHA originally applied to register the felix and felix Mobile trademarks in mid-October 2019, the applications covered telecoms, digital media, and financial services (Vodafonewatch, #182). Given the range of services noted in the applications, it is possible that felix offerings could be expanded beyond the initial SIM-only mobile services.
AAPT
TPG's wholesale carrier division

The many brands of TPG Telecom

Felix joins the ranks of TPG's brands in Australia.

Source: TPG.

felix

SIM-only, carbon neutral mobile service, running on TPG network.

iiNet

Internet service provider and SIM-only mobile services.

Internode

Internet service provider and SIM-only mobile services.

Lebara

TPG's prepaid mobile offering via VHA's network.

TPG

Fixed-line business services.

Vodafone

Vodafone-branded fixed and mobile services (formerly VHA).
Going green and unlimited to woo customers
The new brand launch follows TPG's introduction of "unlimited" data on Vodafone-branded plans, called "Infinite" data, which appears to be a new twist on data throttling. When subscribers exceed their data limit, they can choose one of three speed tiers (2Mbps, 10Mbps, or 25Mbps) to continue using data at a lower speed. "As data usage and speeds continue to increase, we see this as the way of the future", Berroeta said at the CommsDay event.
TPG is Australia's third largest converged operator after Telstra and Optus. After protracted legal wrangling that delayed the TPG–VHA merger, as well as the impact of the COVID-19 pandemic, the new TPG has been losing mobile customers in recent quarters (Vodafonewatch, #168, #183, and #188).
According to TPG's first reported results, for the six-month period ending 30 June 2020, post-paid mobile customers decreased 2% to 3.4 million, while prepaid mobile customers (which do not include MVNO customers) declined by 10%, to 1.8 million. TPG noted that travel bans owing to COVID-19 were the main reason for the drop in subscribers, most notably in the prepaid segment as students and international tourists are a key part of its Vodafone and Lebara customer bases.
Vodafone's sub-brand playbook
With felix, TPG appears to be taking a page from Vodafone's sub-brand playbook. Vodafone has had some success with subscriber growth from sub-brands in several European markets that target specific customer segments, usually at the lower end of the market, and are digitally-led. In the UK, Vodafone's Voxi brand is aimed at the youth segment and has contributed to the operator's prepaid subscriber growth (Vodafonewatch, #182 and #185).
Sub-brand
Country
Target market
Vodafone's European sub-brand stable (selected)
Source: Vodafone.

ho

Italy

Low-cost mobile services

Lowi

Spain

Low-cost fixed and mobile services

otelo

Germany

Low-cost mobile services. Tariffs offered for youth segment and students

Voxi

UK

Mobile services for youth segment

yu

Spain

Fixed and mobile services for youth segment
Merger takes the brakes off convergence
Berroeta said at the CommsDay Summit that the merger has freed the operator to "do the things that we have always wanted to do for our customers by bringing together our fixed and mobile assets". With TPG's "one network" approach, it has started to integrate the technology teams for the fixed and mobile networks.
TPG is migrating existing iiNet customers to its mobile network as well as offering a Vodafone 4G backup service for National Broadband Network customers of TPG. Berroeta also pointed to the recent introduction of bundled offers on the Vodafone brand. "Over the coming years, more customers will move towards converged plans for all their connectivity needs", said Berroeta.