Operators modify RAN-sharing proposal terms to appease regulators.
Rival's objections deemed as "irrational and perverse" as Optus claims issues swept under the carpet despite tweaks.
ACCC extends deadline for decision to late-December as competition concerns linger.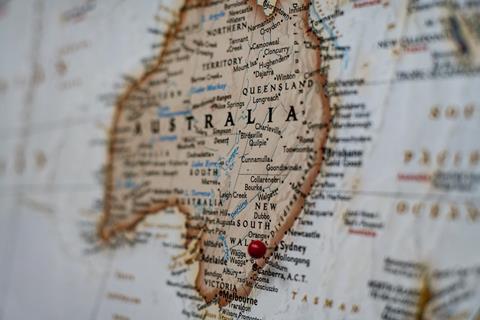 TPG and Telstra made concessions to their approval-pending network-sharing partnership, in an effort to edge towards a regulatory green light from the Australian Competition and Consumer Commission.
The regional RAN-sharing agreement, which would see TPG gain access to 3,700 mobile sites in rural and "urban-fringe" areas, has faced challenges from parties including rival operator Optus, forcing TPG and Telstra to edit the proposal and allow the ACCC more power should competition be negatively impacted.
Under the renewed proposal, the length of the agreement has shrunk from ten years (with two optional five-year extensions) to eight years, while the ACCC gets the right to pull the plug within eight years as soon as any "competitive detriment" arises that "is not outweighed by the continued public benefits".
Other changes include a requirement for TPG to retain licences for 300 sites until after the eight-year timeframe, to be included in the deal should the ACCC re-authorise its decision to permit the partnership.
Regulator needs more time
In early-November, the ACCC issued an extension on its decision, pushing back the determination date to 22 December. This will enable the regulator to consider current proposals and seek further feedback, if necessary. The competition regulator has not given any real indication of which way it will rule, but, as it failed to block the Vodafone Hutchison Australia merger with TPG Telecom in 2020 (Vodafonewatch, #183), it has been keen to increase market players rather than risk further consolidation. Before the concessions were made, the ACCC appeared reticent to sign off any long-term network-sharing deal of the extent initially proposed by TPG and Telstra.
Speculative, distant, irrational
The concessions aim to address concerns that, should the deal go ahead, TPG would slow its own investment in rural infrastructure and may entrench Telstra's market dominance.
Despite amending the proposal, TPG and Telstra tore into rival complaints about the forthcoming network-sharing partnership. They described Optus's concerns as "perverse and irrational".
The rival operator, a vocal opposition to the proposal since it was first lodged, raised issues in a response to the ACCC's call for views in October. A catalogue of "long-term competitive" concerns was flagged, such as the perceived likelihood that it would diminish its competitive position, make partnerships between Optus and TPG increasingly unlikely, and hamper Optus's capacity to invest in its regional and rural network.
TPG and Telstra interpreted these concerns as "perverse and irrational". The TPG–Telstra deal's potential for adverse effect on Optus is "unlikely, speculative, distant, and/or marginal, at most", a joint statement said.
The pair said that by implementing the concessions, they hoped to enable the ACCC to give the green light without the need to "reach a concluded view" concerning the "speculative claims of Optus regarding whether it will continue to compete and invest in regional areas".
Optus still not happy
The concessions only serve to "kick the can down the road", according to Andrew Sheridan, Optus Vice-President for Regulatory & Public Affairs, speaking to The Australian.
" Either way, regional Australia will still be worse off. "

Sheridan.
Gladys Berejiklian, former New South Wales Premier and current Managing Director for Enterprise & Business at Optus, previously told The Australian that the network-sharing deal was "in effect a merger".
" When you strengthen the position of a dominant incumbent and disincentivise organisations from making future capital investments, that's not a good thing. "

Berejiklian.