Australian JV conducting "preliminary market assessment" ahead of possible spin‑off.
Scope of monetisation would be limited by operator's low level of site ownership.
Competitors have already made moves.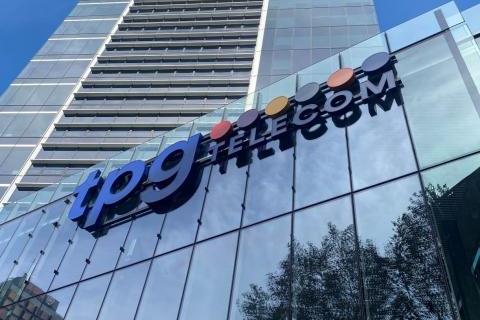 TPG Telecom became the latest Vodafone interest to reveal it is considering a tower sale to boost its balance sheet.
The minority‑owned but co‑controlled joint venture disclosed in its results for the six months to 30 June 2021 (H1 FY21), released today, that it is conducting a "strategic review" of its telecoms tower estate, and this will include a "preliminary market assessment".
The operator — which said it owns passive infrastructure on 1,200 of the 5,800 sites that support its mobile network — highlighted that it had not made any "commitment in relation to these assets". However, it noted that "demand for telecommunications infrastructure assets is strong" and highlighted the metro-centred nature of its network. TPG is "continually seeking opportunities to maximise shareholder value", it added.
TPG's thin layer of site ownership reflects its constituent businesses' historical reliance on cost reduction through third-party deals. Vodafone Hutchison Australia brought long-running site-sharing and roaming arrangements with rival Optus to the 2020 merger that created TPG in its current form (Vodafonewatch, #188 and passim). Back in 2012, when the Optus relationship received an update following the previous Three Australia–Vodafone Australia merger (and VHA's subsequent major network failure), the access deal was said to be set to bring about 900 sites into the VHA network (Vodafonewatch, #101). TPG contributed a tie‑up with Macquarie-backed Axicom, Australia's largest independent tower player, which was said to have been extended in late‑2020 and to cover more than 1,000 sites.
Me too
Both Optus and Telstra have already made plays to monetise infrastructure assets in recent months.
In late‑June, Telstra agreed an AU$ 2.8bn (£1.5bn/€1.7bn) deal to sell a 49%‑stake in recently-formed tower business Telstra InfraCo Towers to a consortium of investment players: Australian Government Future Fund, Commonwealth Superannuation Corporation, and Sunsuper Superannuation Fund. It has around 8,200 towers.
Optus is widely reported to be in the process of auctioning off a majority stake in Australian Tower Network, a new infrastructure holding company, and is expected to receive formal bids by September, according to Australian Financial Review. Among potential suitors, according to local reports, is Axicom.
With Vodafone's European and Indian tower assets now sequestered in InfraCos (Vantage Towers and Indus Towers, respectively), and Vodacom Group making moves towards infrastructure separation and monetisation in Africa, there are only a few remaining Group businesses that are continuing to sit on their hands on tower M&A. As well as TPG, these include Vodafone Egypt and Vodafone Turkey (and potentially Vodafone Ghana, if it does not tag along with Vodacom on its plan). In the Netherlands, VodafoneZiggo's tower assets were not bundled into the Vantage portfolio when it was set up in 2020, but co‑parent Liberty Global recently indicated a distinct move to separate wireless infrastructure is under consideration.

Richard Agnew is Group Editor at TelcoTitans.