Telco forced to clarify position on sub-brand strategy amid media speculation.
Appointment of former Vodafone NZ exec to see refresh of brand strategy, with focus on driving better customer experience.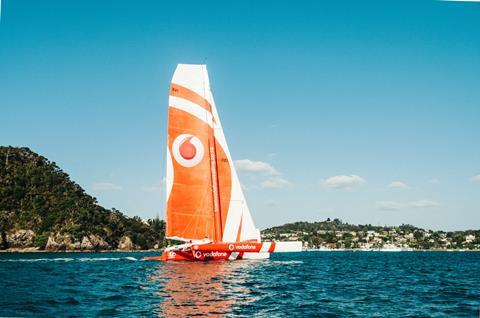 TPG Telecom assured it had "no plans whatsoever" to scrap the Vodafone brand, only a few months after its merger with the erstwhile Vodafone Hutchison Australia (VHA) in July 2020 (Vodafonewatch, #188).
The telco was forced to release a statement to the press that clarified its position this week, after an article posited in both the The Sydney Morning Herald and Brisbane Times sister newspapers talked up the prospect.
" The Vodafone brand is not going anywhere. We have no plans whatsoever to remove the Vodafone brand from our portfolio." — TPG.
Media speculation was seemingly fuelled by TPG Chief Executive Iñaki Berroeta's claim that Kieren Cooney — the operator's recently appointed Group Executive, Consumer — could instigate a reshuffle of its crowded stable of sub-brands (see below).
Quoted by the press, Berroeta gave a strong indication that Cooney would be open-minded about sub-brand consolidation. He also seemed to indicate that the new executive would assess the relative value of the Vodafone brand in the Australian market.
But this appears to contrast with Berroeta's comments in the official announcement of Cooney's appointment, where he said his focus will be on enhancing "customer experience" by means of "bolster[ing]" a "house of some of Australia's most popular brands" (see table).
Cooney is a former Vodafone New Zealand (NZ) executive.
Vodafone (used for TPG's fixed and mobile services) is just one of a six-strong brand portfolio. Upon the TPG-VHA merger, TPG entered a ten-year Trade Mark Licence Agreement to secure the right to use the Vodafone brand in Australia, and is required to pay an annual fee of AUS$27.5m (£15.5m/€17.5m) in order to do so. The appointment of Clooney comes soon after TPG launched felix, a new, digital brand sub-brand presented as environmentally conscious (Vodafonewatch, #191).
Around the block (several blocks)
Cooney held the position of General Manager of New Markets at Vodafone NZ, and other senior positions, between 2002 and 2006. Since leaving Vodafone, he has occupied numerous executive roles, including at NZ telecoms dealership Leading Edge, rival Telecom NZ (now rebranded as Spark NZ), and most recently as Chief Customer, Sales and Marketing Officer at Australian pay-TV company Foxtel.
When at Vodafone, National Business Review described him as an aggressive strategist, who used "a lot of flash and panache" in the promotion of the OpCo's now defunct digital media service Vodafone live! (Vodafonewatch, 2010.04).
TPG Telecom sub-brand portfolio
AAPT
TPG's wholesale carrier division
Sources: TPG; Vodafonewatch.

felix

SIM-only, carbon neutral mobile service, running on TPG network.

iiNet

Internet service provider and SIM-only mobile services.

Internode

Internet service provider and SIM-only mobile services.

Lebara

TPG's prepaid mobile offering via VHA's network.

TPG

Fixed-line business services.

Vodafone

Vodafone-branded fixed and mobile services (formerly VHA).

Sam Patterson is a Staff Reporter for TelcoTitans, contributing telecoms news analysis since September 2020 as part of the TelcoTitans Editorial team.