Australian operator TPG Telecom did not pick up any blocks in the 900MHz auction, with CEO Berroeta claiming its portfolio is strong enough already.
TPG's 5G network live on 700MHz, with 26GHz trials underway.
Rivals Optus and Telstra share the spoils in TPG's absence.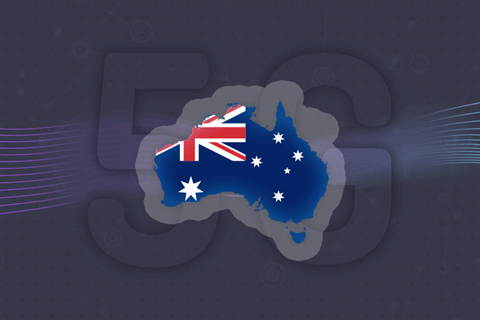 TPG Telecom did not participate in bidding for low-band, 5G-friendly spectrum in Australia's auction this week.
Chief Executive Iñaki Berroeta told local press that the merger between Vodafone Hutchison Australia (VHA) and TPG earlier in the year meant the operator did not need to pick up further concessions.
"Given our existing low-band spectrum, TPG Telecom determined it was not in the best interests of our customers or shareholders to acquire more low-band spectrum at this auction."

— Berroeta.
All 16 available lots were allocated, with TPG rivals Optus and Telstra sharing the spoils:
Optus spent AUD 1.48bn (£799m/€934m) on twelve lots of spectrum. The operator outbid Telstra for eight lots, were allocated two set-aside lots ahead of the auction, and picked up a further two 1MHz blocks that were "automatically allocated".
Telstra spent AUD 616m on four lots of spectrum. Regulations in the country limited Telstra to this amount, as it is not permitted to hold more than 40% of spectrum under 1GHz.
Like Optus, the Australian Communications and Media Authority (ACMA) did set a lot aside for TPG Telecom, but the operator chose not to take it up. The licenses begin in mid-2024, lasting 20 years. The ACMA noted that the pair of winning bidders may be granted "early access" to allocated spectrum to hasten network deployment.
Pooled assets
When TPG completed the VHA merger, it laid out a 5G spectrum strategy underpinned by pooled assets and "synergies" to enable a multi-band 5G play (Vodafonewatch, #188).
By way of low-band assets, TPG and VHA each participated in 2019's 700MHz auction, and TPG and VHA joint venture Mobile JV Pty Ltd owns spectrum in the mid-band 3.6GHz (Vodafonewatch, #154 and #171). Earlier this year, TPG Telecom flagged an exchange deal with neutral host player Dense Air, under which TPG Telecom acquired 29 lots in the 3.6GHz band in return for all its "nationwide" 2.6GHz licenses (Vodafonewatch, #200).
In April 2021, the ACMA launched the country's first high-band spectrum auction, in which the Mobile JV Pty Ltd entity won regional concessions of 26GHz millimetre wave (mmWave) frequency for an AUD 108.2m outlay. At the time, TPG Telecom claimed the acquisition "tripled" its spectrum holding.
The operator also finalised a defragmentation project with Telstra, ensuring contiguous blocks for both parties in the 2.1GHz and 1800MHz bands.
5G momentum builds, partners in support
At the beginning of the year TPG Telecom laid out plans to cover 85% of the population in Australia's six largest cities with 5G by the end of 2021. In November 2021, it surpassed that figure, and claimed to have reached the same percentage coverage in the country's ten largest cities, translating to approximately two-thirds of the national population.
In mid-2021, TPG Telecom flagged a partnership with steel manufacturer Site Pro 1 and radio frequency specialist Vecta Labs to develop "smart modules" to enable an accelerated 5G rollout (Vodafonewatch, #199). As of late-November, this was being leveraged to "switch on" more than 100 5G sites per month, with 160 sites upgraded in November itself. "Our 5G upgrade rollout has been in full swing for months and we will keep that momentum as we complete the programme", said Berroeta. The operator claims to have around one million 5G-enabled devices on the network.
The network is running on the 3.6GHz and 700MHz bands, underpinned by kit from Nokia. TPG Telecom launched its 5G standalone core in November, utilising its 700MHz spectrum. Ericsson provides the packet core solution while Nokia provides data management solutions (Vodafonewatch, #201).
MmWave spectrum is part of plans to "accelerate" rollout and capacity in areas of high population density. Trials conducted with technology partner Samsung were conducted in November 2021 to pilot 5G virtualised RAN on TPG's 26GHz mmWave spectrum.

Joseph Purnell is a Staff Reporter for TelcoTitans, contributing telecoms news analysis since 2019 as part of the TelcoTitans Editorial team.