Inter-operator synergies and power supply assurance the top priorities for upcoming TowerCo.
Progress made on launch, with management set to be named by July.
Optimisation of rooftop sites an initial area of focus.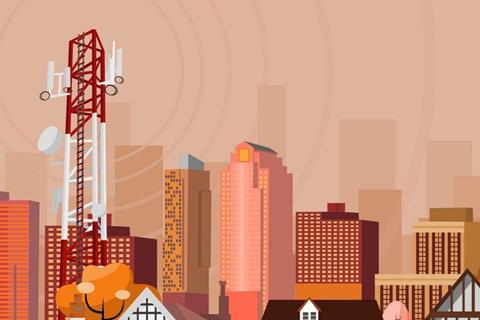 Vodacom's towers separation is rolling on, with network-sharing and power plans laid out and management set to be announced in the coming weeks.
Speaking at the Group's full-year results to 31 March 2022 (FY21–22), Chief Executive Shameel Joosub boasted of Vodacom's towers portfolio — "the largest in Africa" — with plenty of opportunity and revenue "still to come".
Primed for launch
Raisibe Morathi, Vodacom Chief Financial Officer, said the creation of a distinct TowerCo was "in the final stages", and that a new CEO would be put in place for July 2022, establishing a management team separate to that of Vodacom Group — "just like we have done with financial services". She added that a CFO has already been installed to support the creation of the entity.
Joosub used the towers separation project to evidence Vodacom's momentum in asset optimisation. "We are progressing well", he said, adding that the creation of a TowerCo will "unlock the benefits" of the wider Group's transition from telco to 'TechCo'.
Questioned on the potential for an initial public offering or part-sale of the prospective TowerCo, Morathi reiterated it will not monetise assets in that way. "We are not doing this to raise capital", she said.
"We are clear", Joosub added, "we will not be selling the towers or lose control of them".
He added that the TowerCo will be seen "as a business". Although he did not expand on what this means for monetisation other than to say a sale is not on the cards, he noted that "there will be options to partner, which we will consider".
The search for management at Vodacom's forthcoming TowerCo started several months ago. Vodacom first posted an ad for the CEO spot in August last year, in which it indicated plans to sell a "substantial" stake in the business. Vodacom has been flagging plans to form a distinct tower operation since early-2020. These were reiterated in May 2021, when Joosub confirmed the operator was seeking to create a separate wireless infrastructure vehicle and then reconnoitre partnership and monetisation options. This approach will then be "replicated into the other markets", said Joosub. At 31 March 2021, Vodacom had 14,635 mobile sites in South Africa (with 98% 'self-provided' with high-capacity backhaul), plus 8,295 in international markets. The operator has also been exploring options around fibre and data centre assets (Vodafonewatch, #184, #196, and #199).
Looking up and powering on
Joosub pointed to the Group's rooftop assets as a prime example of opportunity for the new TowerCo. "Today, we don't really share any rooftops", he said. "We will be looking at how to make rooftops more shareable".
" We'll be looking at increased tenancies; increased synergies between different operators; power resiliency. There's a number of synergies that we think will come up, and also capital investment to maximise the opportunities and revenues that arise around the towers. "

Joosub.
He went on to expand on the 'opportunity' of power resiliency. Joosub said that ensuring a reliable power supply to mobile sites is a substantial drain on resources and will require further investment. Vodacom currently spends more than one billion rand (£50m/€60m) annually on batteries alone, with theft and outages the culprit. Security for tower sites also draws resources, while the 15,000 sites in South Africa require backup power, generators and batteries included. "We'll have to put more money into batteries", he said.
" Creating resiliency is the single biggest issue we face today in terms of South Africa's network performance. "

Joosub.

Joseph Purnell is a Staff Reporter for TelcoTitans, contributing telecoms news analysis since 2019 as part of the TelcoTitans Editorial team.