Complaint to South African Competition Tribunal calls time on spectrum-sharing agreement.
Claims competition is at risk, ahead of upcoming spectrum auctions.
Vodacom adamant that deals are "pro-competitive".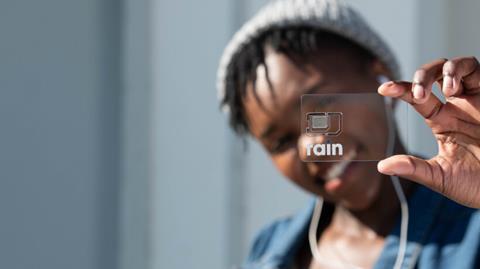 Vodacom South Africa's (SA) network-sharing agreement with Rain has come under fire from rival Telkom, with the latter telling the country's Competition Tribunal that the tie-up should be seen as a merger and thus be subjected to antitrust scrutiny.
Although full details have not been made public — as they would if the deal was considered a merger — Vodacom is said to be leasing an initial 5,000 of its network towers for Rain services in exchange for a roaming agreement on Rain's 4G spectrum. Since the initial deal was struck, Vodacom has extended Rain's access to "virtually all" of its radio sites (Vodafonewatch, #174, #179, #183 and passim). Vodacom is also suggested to have secured a level of control over Rain's spectrum allocation and radio access network planning, an aspect that Telkom believes goes beyond a leasing agreement and into merger territory.
In 2018, when the agreement was first signed, it was examined by the Competition Commission and the Independent Communications Authority of SA (Icasa) industry regulator, both of which found no cause for concern.
Telkom's Group Executive for Regulatory Affairs & Government Relations, Siyabonga Mahlangu, said that the agreement supplemented Vodacom's capacity.
"It is important that the effects of spectrum arrangements on competition are scrutinised, particularly in light of the upcoming spectrum auction, which will set the ground for the nature of competition in the mobile market for the foreseeable future."

— Mahlangu.
A Vodacom spokesperson responded by saying that the operator remains confident that it "does not contravene the Competition Act", arguing that Icasa's 2018 ruling in fact deemed the deal to be "pro-competitive" because it facilitated Rain's expansion as a wholesale and retail market player.
For its part, Rain claims to "compete fiercely" on the 4G and 5G connectivity market, adding that the spectrum deal is by no means exclusive. Vodacom holds seemingly similar, if less comprehensive, infrastructure-sharing agreements with Telkom itself, which in turn has reciprocal access in agreed-upon areas. The difference, Mahlungu asserted, is that "Vodacom doesn't control us".
Icasa has already received applications from operators ahead of upcoming spectrum auctions scheduled for the next six months. The auctions are expected to raise upwards of R8bn (£370m/€409.9m), but have been delayed over the past year. Spectrum is in high demand in the country, and lack of provision is seen as an obstacle to network expansion (Vodafonewatch, #183 and passim).

Joseph Purnell is a Staff Reporter for TelcoTitans, contributing telecoms news analysis since 2019 as part of the TelcoTitans Editorial team.