Executives of Vodafone's Egyptian partner suggest new deal gives watertight dividend flow from their joint mobile business.
Agreement creates path for Vodafone to do an internal switch of its Egyptian OpCo, following failed Saudi Telecom deal.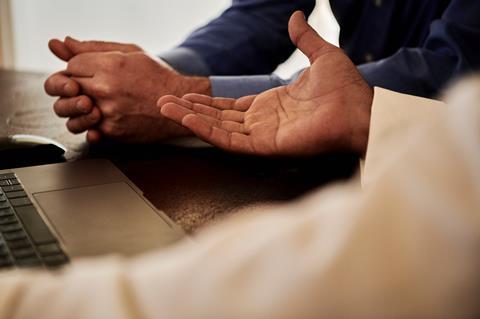 Telecom Egypt, Vodafone's canny local partner, talked up the benefits of its newly reworked relationship with the Group, highlighting that it intends to get a stronger grip of how dividends are extracted from their joint business Vodafone Egypt.
The local incumbent — which, as a minority (45%) shareholder, has clashed repeatedly with Vodafone over dividend distribution — will gain a "strict inflow of cash" from the modified shareholder agreement, noted Adel Hamed, its Managing Director and Chief Executive, earlier this week.
Speaking during the operator's latest earnings call, for the three months to 30 June 2021, via VIQ FD Disclosure, Chief Financial Officer Mohamed Shamroukh added that the improved visibility will help "yield a sustainable positive free cash flow for the company in the future".
This, among other things, will help the telco de‑leverage, said Shamroukh. Telecom Egypt had net debt of EGP 18.98bn (£868m/€1.02bn) at 30 June, up from EGP 18.28bn at the start of the FY.
Vodafone preps palm‑off
The tit‑for‑tat shareholder agreement tweak, announced in June, gives Telecom Egypt "certain enhanced minority rights", including "access to information" and the guarantee of a minimum dividend payout ratio of 60% of Vodafone Egypt's free cash flow. Vodafone also acquiesced to payment of a one‑time dividend of EGP 10bn from the OpCo — the first tranche of which was settled in March and helped Telecom Egypt report an 88% increase in net profit, to EGP 3.87bn, during H1.
In return, Vodafone has been freed to transfer its 55% holding in the Egyptian OpCo to another business within the Group — with Vodacom Group a likely destination. Vodafone Chief Executive Nick Read confirmed in late‑July that the operator "could, potentially, move [the Vodafone Egypt interest] to Vodacom", adding that "that is an option for us to explore". It performed a similar switch with the majority of its controlling interest in Kenya's Safaricom during 2017, and has more recently transferred organisational oversight of Vodafone Ghana to Vodacom too (Vodafonewatch, #156 and #193).
While Vodafone has said little regarding the refresh, it came as a follow‑up to late‑2020's collapse of its latest attempt to exit the Egyptian business, this time to Saudi Telecom. The failure of this deal remains unexplained, but Vodafone has suggested the inability of the Saudi operator and Telecom Egypt to come to an agreement on how to structure their relationship was a factor (Vodafonewatch, #193).
The Telecom Egypt executives confirmed that the refreshed deal does not affect non‑investment aspects of its convoluted relationship with Vodafone, which sees the incumbent compete with Vodafone Egypt in the mobile market and ICT sector, as well as supplying the OpCo with wholesale services and international capacity. Hamed said Vodafone and Telecom Egypt retained a "Chinese wall" between the two Egyptian operators, to manage these conflicts. "We have a very good relationship with Vodafone", he said.


Richard Agnew is Group Editor at TelcoTitans and Market Mettle.