Vodafone UK's bid to refresh side-business Talkmobile gets bogged down as economising customers and intense competition hit revenue.
OpCo still sees inhouse MVNO as a useful defence mechanism against low-cost mobile rivals.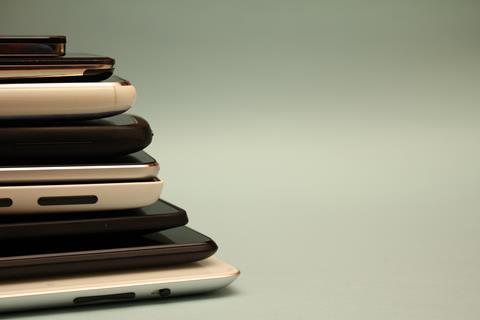 Vodafone UK revealed a hitch in its attempt to reset and revive in-house MVNO Talkmobile, disclosing a sales dip from belt-tightening by customers during the pandemic.
In the side-business's latest results filing, for the year to 31 March 2021 (FY20–21), it recorded an 8.9%-drop in revenue, to £15.4m (€18.1m) — despite having reactivated contract customer acquisition just before the period started (Vodafonewatch, #182).
In the filing, Talkmobile blamed the sales reversal on a reduction in user spend during the coronavirus-hit year. Its monthly average revenue-per-user dropped 7.7% to £6.76, amid what it called "aggressive pricing in the SIM-only market among value operators".
The MVNO ended a long hiatus on contract customer signups in early-2020, as the pandemic was building — and went on to record 1.8% growth in users of its bare-bones 4G plans during FY20–21, with an average base of 164,799 customers. The previous twelve months — when Talkmobile was not accepting new users — had seen an exodus of more than a fifth of its customers (Vodafonewatch, #193).
Positive Talk
Vodafone UK expressed commitment to the venture, despite the setback on ARPU and sales. It asserted that "demand for Talkmobile services has not been diminished by COVID-19" and that the MVNO's "low cost base" and significant cash flow planning "headroom" will give it the ability to weather any "reasonably possible downturn in trading".
Given its lean platform, with no formal employees and linkage with Vodafone systems and platforms, the Talkmobile business remains highly profitable, recording an increased operating profit of £9.9m during FY20–21. It is also sitting on a healthy (and growing) cash pile of £130.2m, held in a call deposit account as part of Vodafone's central treasury pooling arrangements.
Talkmobile's parent OpCo saw a contract mobile ARPU drop itself across FY20–21, recording a 5.1%-decrease, to £16.6, in Q4 — although more than offset this through increased spend by prepaid users, amid elevated demand for data. Like Talkmobile, it also recorded significant mobile contract growth (+180,000), although this was primarily driven by main sub-brand VOXI (+176,000).
Virtual and variable
Talkmobile is a former 50:50 joint venture with Dixons Carphone (then Carphone Warehouse), with Vodafone UK taking full ownership of the outfit in 2011. It has never appeared a fully settled part of the UK business, however, with fortunes and support fluctuating depending on management's changing go-to-market strategy.
In 2016–2018, the MVNO looked to have run its course, with Vodafone UK making the decision to shutter its prepaid service and put a stop to contract customer acquisition (Vodafonewatch, #158 and #182).
However, the venture appeared to come back into some semblance of favour following the Group's change of leadership in 2018, which came with a broader rethink on its commercial approach in mature markets, including the belated recognition of how targeted, in-house sub-brands could limit damage from discounting competitors. Adding to this was the advent of 5G and its boost to bandwidth, which has put Vodafone (and others) on a drive to build up more (external and internal) MVNO arrangements, and help improve network capacity utilisation. Vishal Dixit, Director of Strategy & Wholesale at Vodafone UK, used a recent interview with TelcoTitans to stress the OpCo's "need" for MVNO partners.
Accompanying the commercial u-turn at Talkmobile has been migration to a more agile IT platform, leadership team, and operating model, mirroring the setup at the more high-profile VOXI.