Top court in the land calls halt to operator self-assessment on fees.
Irate judge threatens bosses with jail if liabilities not paid in timely manner.
Read meets with India government ministers to seek assistance.
COVID‑19 lockdown measures provide temporary reprieve.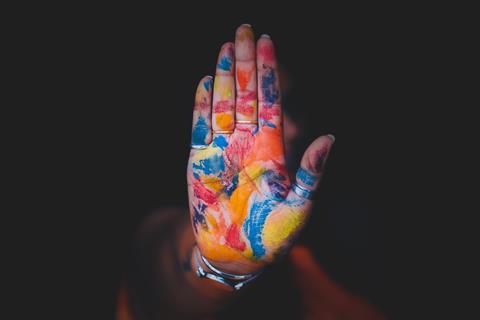 India's Supreme Court turned the screw on Vodafone Idea (VfI) and rival Bharti Airtel. In a hearing held on 17 March 2020, the country's top court gave short shrift to a government proposal that operators spread payments over 20 years for unpaid licence fees and spectrum usage charges (SUC) accrued since the mid‑2000s (Vodafonewatch, #184 and passim).
The Court was reportedly willing to consider some sort of deferred payment scheme, but not one as loose as the 20‑year idea. Judge Arun Mishra described such a lengthy payback period as "unreasonable", and said businesses were trying to "hoodwink" the Court. Evidently feeling hot under the collar, he threatened operator managing directors with jail if payments are not made in a timely manner.
In another blow for VfI, Vodafone's loss-making joint venture (JV) in India, the Court ruled that operator self‑assessment on monies owed — a mechanism apparently backed by the government — was a non‑starter. Judge Mishra described self‑assessment as showing "sheer contempt" to the Court. "Exercise of self‑assessment of AGR [adjusted gross revenue] dues by telecom companies cannot be permitted even in wildest dreams", stated the court bench.
The ruling hit the JV hard. According to VfI's own calculations, the total amount it had outstanding was INR 215.3bn (£2.3bn/€2.6bn), following an initial payment of INR 68.54bn. The Department of Telecommunications (DoT) reckoned VfI owed more than double the JV's internal calculations, coming up with an eye‑watering liability of of INR 582.54bn.
AGR aggro
The DoT applied huge pressure on VfI's already creaking balance sheet when in October 2019, it secured backing from the Supreme Court for its view that the definition of AGR should be broadened to include 'non‑core' revenue (Vodafonewatch, #181 and #183). How much India's operators pay in SUC and licence fees is calculated as a percentage of AGR, so the expansion in the latter's scope impacts massively on VfI's liabilities. Further, since the DoT's legal fight has lasted 16 years, unpaid charges and fees have racked up considerably, along with penalties and interest related to missed payments.
COVID-19 takes payment pressure off (for now)
When the latest Supreme Court hearing took place, the expectation was that it would reconvene two weeks later to consider revised payment deferral schemes.
On 24 March 2020, however, India's government introduced nationwide lockdown measures to try and curb the spread of the coronavirus. Discussions about payment timetables have been put on hold, but this seems nothing more than a temporary reprieve for VfI and other operators adversely affected by the larger scope of AGR.
Who will blink first on bailout?
Before the Supreme Court hearing, Nick Read, Chief Executive of Vodafone, again met with Indian ministers to argue the Group's case for AGR relief.
However, there is an ongoing sense that some in positions of authority in India hope to force the Group to soften its stance on funding of VfI, rather than concede ground on relief.
This tussle stepped up a notch in April 2020, when India's Economic Times newspaper cited "two people in the know" as saying that Vodafone would inject $200m (£160m/€184m)–$250m into VfI, to support the business. An initial payment was said to have been made in March 2020. Subsequently, Vodafone announced that it had indeed "accelerated" a $200m payment due to VfI under the terms of a previously-flagged contingent liability mechanism (CLM) relating to its stake in the JV. The payment had been due in September 2020 but the Group said it had been expedited to provide VfI with "liquidity to manage its operations".
The exact terms of the CLM remain unclear, but there appears room for Vodafone to be called on again. Vodafone Chief Financial Officer Margherita Della Valle recently confirmed liabilities under the CLM were capped at €1.1bn (Vodafonewatch, #181). According to Vodafone, the CLM obliges the Group to "make payments to Vodafone Idea where amounts paid pursuant to the contingent liabilities of Vodafone India exceed those of Idea Cellular".
Beyond the CLM, Vodafone has continued to stress that it will not inject "further group equity" into the JV, the creation of which was largely down to Vodafone's desire to separate its finances from Indian risks.