AST SpaceMobile's satellite tech represents break from past, says CEO.
US space venture posts first results update since going public, as high-profile, iconoclastic startup edges closer to commercial get-go.
Vodafone lends helping hand in satellite‑to-cell compatibility tests.
FCC opens gateway to domestic market.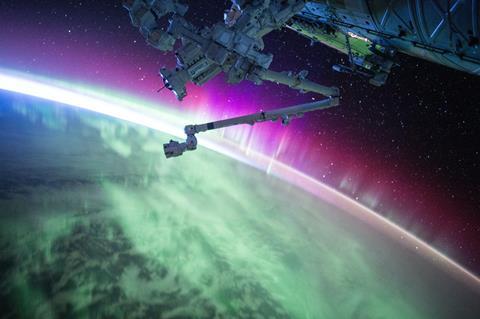 Abel Avellan, Chairman and Chief Executive (CEO) of next-gen satcomms challenger (and Vodafone investment) AST SpaceMobile, talked up the technological viability of its platform amid scepticism around the size of its prototype's phased-array of antennae.
Speaking on AST SpaceMobile's earnings call for the quarter to 30 June 2021 (Q2 FY21), Avellan told analysts that "satellite, in general, is a very conservative industry" that has been "pretty much doing the same thing… for decades". "Someone needed to break the code", Avellan continued, describing AST SpaceMobile's spacecraft and antenna tech — supported by about "1,200 patent and patent claims" — as having disruptive potential.
BlueWalker 3 (BW3), a third prototype satellite for its low-earth orbit (LEO) constellation, is set to launch in March 2022 and features a 693sqf phased-array — which will be one of the largest ever deployed, according to the startup. It was previously hoped the launch would take place this year (Vodafonewatch, #193).
Some market observers are concerned that the sheer size of the array could cause functionality issues relating to the 'unpacking' of satellite modules once in space. But Avellan said the business is "very confident in the viability and feasibility of the technology", adding that the size of the array is necessary to "produce enough power and gain to connect on a broadband speed directly to handsets" on Earth.
Avellan also assured that the interoperability of its early prototypes with mobile handsets was something it had tested "extensively" with its "wireless partners", including Vodafone. The Texas‑based startup plans to leverage "3GPP standard frequencies" to beam down signals to users when they stray outside of terrestrial networks' range.
Vodafone is in line to be one of the early adopters of AST's international platform. Initial target markets include Ghana, Kenya, Mozambique, and Tanzania. Alongside Africa, AST SpaceMobile plans to cover territories in Asia and Latin America during 2023. This initial stage would bring connectivity to about 1.6 billion people. The longer‑term plan, if realised, is to achieve "full global coverage" by the end of 2023 or early-2024 using an estimated 168 satellites. The startup claims that airwaves beamed down from its satellites will be accessible to "any standard, unmodified, off‑the‑shelf mobile phone or 2G/3G/4G LTE/5G and IoT‑enabled device". Other investors in AST SpaceMobile include American Tower, Rakuten, and investment group Cisneros.
Pieces falling into place
The quarterly results call was the startup's first as a public company. AST SpaceMobile's top brass said it was nearing the end of a first "development phase" and plans to move into a "production phase" after it launches BW3. It is also in the process of finalising the design of the next-generation BlueBird 1 spacecraft.
Other takeaways from the call included:
Six national regulators now on board: AST SpaceMobile has been granted regulatory approval to operate in a total of "six countries". An application to the Federal Communications Commission (FCC) to launch services in the USA has been accepted, with the regulator inviting comments on the matter. The business confirmed that NASA had dropped objections towards the FCC application, after it previously signalled (and then rowed back on) concerns over the potential for collisions between its own and SpaceMobile assets.
MTN add-on takes MNO partners to 20: It has signed an MoU with MTN Group — key African rival of Vodafone — to "begin negotiations" around testing non-terrestrial technology in two countries. To date, it has MoUs with 20 mobile network operators (MNO).
Commercial approach evolves: MNOs that sign up to use AST SpaceMobile will do so on a 'joint go‑to‑market' basis, the provider indicated. This would appear to mark a slight tweak in strategy, away from a previous focus on wholesaling arrangements. It intends to adopt a revenue-sharing business model, enabling customers to activate the service via text message.
Opex on rise as AST builds up business: On AST's financial position, there was not too much to glean from an early-stage, revenue-less set of results. But the need to build momentum in supplier engagement and R&D operations saw operating expenses more than double, to reach $25.1m (£18.2m/€21.4m). This is expected to increase further as AST progresses with the "first phase" of satellite production. Cash and cash equivalents stood at $402.6m at the end of Q2. It recorded no financial debt.
Recruitment drive continuing: The need to ramp up was also reflected in headcount, with the number of staff increasing by 62 to 454 during Q2. Of these, 261 are full‑time, in‑house workers. An ongoing recruitment drive is geared towards supporting, among other things, spacecraft production and enhancing "corporate activities". As part of this, AST recently opened an office in the UK.

Sam Patterson is a Staff Reporter for TelcoTitans, contributing telecoms news analysis since September 2020 as part of the TelcoTitans Editorial team.