Deployment of prototype satellite rescheduled for next summer.
SpaceX-supported launch is precursor to integration and testing programme with Vodafone and other partner MNOs.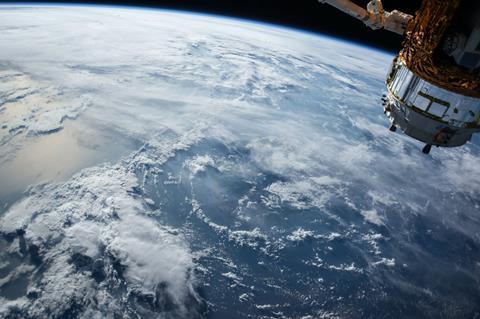 Satcomms startup AST SpaceMobile confirmed it is delaying the launch of its next prototype spacecraft, pushing back a testing programme planned with investor Vodafone and other partner MNOs.
The Texas-based venture said it is targeting a new launch window of "summer 2022" for the BlueWalker 3 satellite, which was previously expected to lift off from Cape Canaveral in March–April next year. The new slot will "provide additional time for BlueWalker 3 testing and final launch preparation", it added.
SpaceMobile gave notice of the change of plan to SpaceX, its launch provider, at the end of November, as well as paying a rebooking fee.
Earlier that month, SpaceMobile had flagged the 2022 launch window was "likely" to be delayed, to allow it to complete BlueWalker 3 testing. It had a 1 December deadline to inform SpaceX if it wanted to change the launch's timing.
The deployment of BlueWalker 3 is a key stepping stone towards the 'first phase' commercial launch of SpaceMobile's high-speed, direct-to-mobile satcomms offering, scheduled for 2023. Once the satellite is in orbit, the provider has indicated it will enter a six-month integration and testing programme with its MNO launch partners in Africa, Europe, Japan, and the USA.
SpaceMobile release timeline
Date
Development
Source: AST Spacemobile.

Summer 2022

BlueWalker 3 launch.

Q4 2022–Q3 2023

First phase deployment: 20 commercial Bluebird 1 spacecraft providing coverage in 49 equatorial countries.

Q4 2023–2024

Deployment of an additional 90 satellites, bringing "full global mobile coverage".

Q4 2024–Q3 2025

Launch of an additional 58 satellites with multiple input multiple output capability.
Vodafone, which was an early investor in SpaceMobile, has indicated it will support the service in some initial target markets such as Ghana, Kenya, Mozambique, and Tanzania. The deal they made when Vodafone bought shares in the provider prevents SpaceMobile from entering into tie-ups with other operators in Vodafone's own territories or Partner Markets footprint, prior to the execution of commercial tie-ups in target markets. According to SpaceMobile filings, those commercial partnerships will contain a "mutual exclusivity" arrangement, conditional upon "Vodafone making the SpaceMobile Service available to all of its customers and certain promotional efforts, within all Vodafone markets for five years commencing on the launch of a commercial service based on Phase 3 of the SpaceMobile Service; preferential commercial terms in Vodafone partner markets; 50/50 revenue share for the SpaceMobile Service in Vodafone exclusivity markets; and the procurement, building and operating of mobile network ground stations at a mutually agreed cost by Vodafone".