Huawei tightens hold on Kenya's 5G market.
Safaricom's delayed Ethiopian launch given looser 2022 deadline.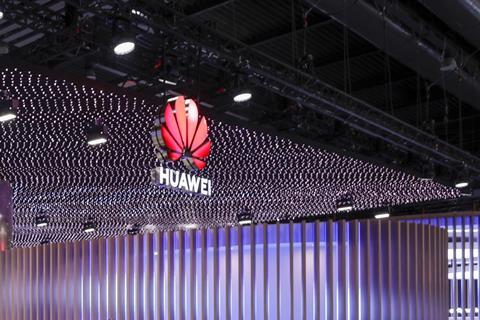 The decision by Kenya's Communications Authority to sign a technical cooperation agreement with Huawei Technologies that includes 5G provides a shot in the arm for Safaricom, which has already selected the China-based vendor, alongside Nokia, as its technology partner for 5G deployment.
Ezra Chiloba, Director General of the Communications Authority, announced on Twitter that the agreement with Huawei is renewable every five years and includes training on artificial intelligence, cybersecurity, and emerging technologies.
The latest deal also comes three months after the government of Kenya anointed the Huawei Kenya Engineering Training Academy as an authorised training centre for information and communication technology skills.
Safaricom, which is now controlled by Vodacom but is still only an "associate" of the South African Group, has been an enthusiastic Huawei partner, recruiting the vendor on a series of mobile and wireline infrastructure (backbone and access) projects over recent years (Vodafonewatch, #174 and passim).
More recently, the Kenyan OpCo selected Huawei and Nokia for 5G radio access network equipment, while US-based Aviat Networks was contracted in 2020 to provide 5G backhaul kit (Vodafonewatch, #188). Safaricom activated 5G services on a trial basis in Nairobi, Kisumu, Kisii, and Kakamega in March 2021.
Furthermore, Safaricom signalled that it intends to stick with Huawei and Nokia in Ethiopia when it brings services to the country, now expected at some point in 2022 (Vodafonewatch, #201 and passim). Safaricom Telecommunications Ethiopia (STE) has also signed up VMware as a telco cloud partner.
Within the South African Group, Vodacom South Africa and Vodacom Tanzania — the two largest majority-owned OpCos — have most ostensibly been tied with Nokia when it comes to mobile network rollout.
Ethiopia launch still pending
Safaricom's launch of commercial services in Ethiopia has so far failed to materialise, although the operator indicated in May that STE is set to launch commercial operations within the 2022 calendar year.
In May, STE said it had so far recruited at least 300 employees, of which 50% were local, with plans to reach 1,000 in the next financial year. It has also onboarded distributors; secured four retail shop locations; set up the first outsourced call centre in Addis Ababa; secured approvals for towers development, and built two data centres.
The operator reiterated that it plans to bring mobile financial services to Ethiopia, but again noted that this is subject to the government's licensing and regulatory process.
In April, STE indicated it was close to signing interconnection, national roaming, and infrastructure-sharing agreements with incumbent Ethio Telecom.
While Huawei has been implicitly or explicitly excluded from 5G networks in several markets around the world over security concerns, doors still appear to be wide open to Chinese vendors across the African continent. Indeed, various reports suggest that Huawei components make up about 70% of 4G networks across the continent, and the vendor is said to be a popular choice for 5G. According to the Africa Youth Survey 2022, carried out by the Ichikowitz Family Foundation, more than half (54%) of African youth say China has a lot of influence on their country, ahead of the USA. Those who see China's influence as positive point to the affordability of Chinese products, and Chinese investments and assistance for infrastructure development.

Anne Morris is a freelance journalist, editor and translator. She has been working as a reporter and news analyst for TelcoTitans since 2016.