Kenyan communications authority set to cut mobile termination rates by 88%, with Safaricom seen as biggest loser.
Rate cuts said to level playing field, and enable greater competition and lower barriers for new market entrants.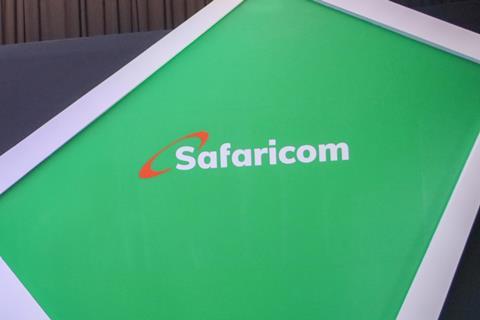 Kenya's IT Cabinet Secretary Joseph Mucheru defended Safaricom against allegations of market dominance, but said that new mobile tariffs are needed to support greater competition between the operator and its rivals.
Speaking before the country's Senate, Mucheru said Safaricom is a "net beneficiary" of current mobile termination rates (MTR), which were set to be slashed in late-2021, before Safaricom appeals caused delays to their implementation. The operator appealed to the Communications Authority of Kenya (CA) in December 2021, meaning the proposed cuts — from KES 0.99 to KES 0.12 (87.9%) — have not yet been enforced.
MTRs are the tariffs paid between operators to cover costs of terminating off-net calls. The CA claims that cutting prices will support smaller operators by creating a level playing field and lowering barriers for new entrants.
The MTR reduction plans will save Airtel Kenya an estimated KES 2.97bn (£19.4m/€23.4m) in annual outgoings, and Telkom Kenya KES 404m. Safaricom, meanwhile, will see its income from the tariffs cut from KES 3.5bn to just KES 106m.
Mucheru said the MTR reduction "will ease the costs and make the sector more competitive. It will also attract new players".
He added that the "artificially high rates" of the past five years have enabled Safaricom to make billions that it should never have made, while competitors were made to pay unnecessarily high costs.
"Termination rates are not meant to be income-generating streams but cost-recovery mechanisms", he noted.
Safaricom is, unsurprisingly, alone in its opposition to the price changes. Airtel, Telkom, and the Consumer Federation of Kenya have each backed the reduction with the argument that it will enable fair competition and cost savings to be passed on to consumers by allowing smaller operators to offer discounted prices to compete with Safaricom's incumbency. This notion has been supported by the Competition Authority of Kenya, the state's competition watchdog.
Appeal documents will be submitted by 20 April, with a review to take place after that.

Joseph Purnell is a Staff Reporter for TelcoTitans, contributing telecoms news analysis since 2019 as part of the TelcoTitans Editorial team.