Court hearing details how two Safaricom employees were caught attempting to sell subscriber data.
Operator commits to fraud reduction initiatives.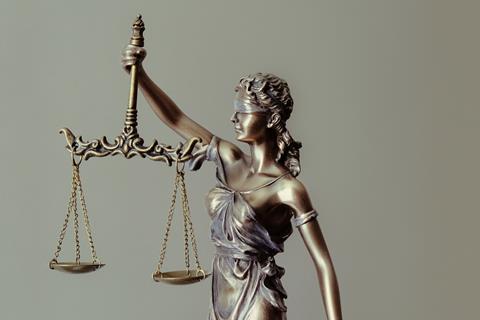 Two Safaricom staff were arrested and tried in court after stealing subscriber data and demanding a cash pay-out from the operator to avoid leaking it to the public.
Safaricom's Head of Ethics & Compliance Patrick Kinoti raised the alarm in 2019 when he was made aware of the breach and concerns of internal fraud.
The breach included data from an estimated 11.5 million subscribers, according to court papers.
Testifying at a court hearing in late-January, Peter Maina, a senior detective seconded to Kenya's Directorate of Criminal Investigations (CDI) for the case, said that the two defendants had "demanded KSH300million [£1.97m/€2.36m] from Safaricom". The operator was told by the guilty parties that if it did not hand over the money, the data would be "exposed to the public".
Safaricom then passed the details to the police which "laid a trap", according to Maina. The employees were arrested in mid-2019, having been identified through "police intelligence and help from the public".
The court was adjourned until mid-February.
Fraud prevention remains a priority
In the operator's 10th Sustainable Business Report, published at the end of last year, Safaricom laid out its intention to tackle internal staff fraud (Vodafonewatch, #201).
In the year to end-March 2021 (FY20–21), Safaricom said it had conducted 36 investigations into alleged fraud, with 28 employees fired and a further 19 issued warnings. Cases varied from policy breaches to SIM swapping and data privacy issues.
In a bid to tackle the problem, Safaricom established "fraud management squads" specialising in analytics, to identify fraudulent activity through "accelerated use of machine learning and automation, continuous customer fraud awareness, and process reviews".
Internal fraud investigations at Safaricom
FY17–18
FY18–19
FY19–20
FY20–21
Source: Safaricom.

Fraud investigations

57

30

35

36

Joseph Purnell is a Staff Reporter for TelcoTitans, contributing telecoms news analysis since 2019 as part of the TelcoTitans Editorial team.