Attempt to kick out Huawei from UK infrastructure within three years fails to secure backing of Commons.
Government considering tougher demands on HRVs to head off rebels, who are expected to return with reinforcements in the summer.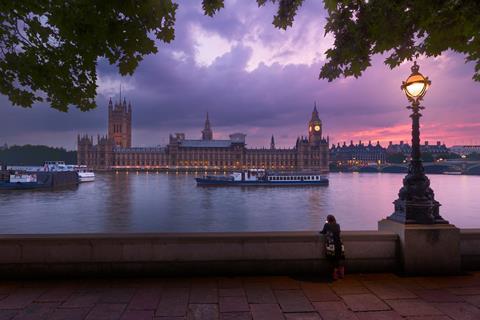 An attempt by a group of Conservative Members of Parliament (MP) to require that companies identified as high‑risk vendors (HRV) be entirely removed from UK communications infrastructure by 2022 was defeated as the UK parliament progressed the government bill that is set to curb the presence of HRVs in national networks.
In March 2020, the Telecommunications Infrastructure (Leasehold Property) Bill 2019–20 returned to the House of Commons for consideration by MPs following the more detailed Committee review. The bill is principally focused on amendments to the Electronic Communications Code, which will provide communications infrastructure suppliers with improved access to private land in order to undertake network rollout work. However, it also includes amendments that will restrict the presence of HRVs in UK infrastructure (namely, Huawei Technologies — Vodafonewatch, #183). Rather than cap HRV presence at 30% across an operator's infrastructure, the rebel MPs, led by former party leader Iain Duncan‑Smith, want to ban them entirely, and appear to be gathering considerable support for their proposals.
After the amendment was defeated, the Telecommunications Infrastructure Bill passed its third reading in the House of Commons without the need for a vote. It will now be considered by the House of Lords, and the bill is expected to return to the Commons in summer 2020. However, a concrete timetable has yet to emerge and an April 2020 Bloomberg report indicated positions were hardening because of China's handling of the COVID‑19 pandemic. It cited "two people familiar with the government's thinking" as saying it will be difficult — if not impossible — to get the legislation through. A recent admission by BT that it would not swap Huawei equipment out of the EE core network before 2023 may serve to cement further opposition.
Rebels with a clause
While defeated at the current stage, the rebels are expected to enact a further attempt to change the government approach if and when the bill returns to the Commons in its final form, following the House of Lords review.
According to press reports, a number of additional MPs are considering supporting the rebel amendment at this time. Government ministers are now said to be mulling steps that could help placate the rebel MPs without going against the advice of the National Security Council (NSC) on implementing a cap rather than an outright ban. The prospect of heightened monitoring of HRVs is an option apparently being offered, with tough sanctions in place for failures to meet the requirements of oversight bodies, as well as anointing regulator Ofcom with stronger powers to impose security measures on the activities of HRVs.
Coerced labour identified in Huawei supply chain
Modern slavery concerns have also been registered regarding firms in Huawei's supply chain, and these have been added to the security objections relating to the vendor.
A report by the Australian Strategic Planning Institute (ASPI), an independent think tank, included Huawei on a list of multinational corporations that were working with entities in China that are suspected of using labour provided by the Uyghur Muslim population as part of state‑mandated "re‑education" programmes. These programmes have reportedly seen the mass transfer of people to detention camps followed by forced work contracts and continued surveillance.
Huawei said it is investigating the claims in the report, and stated that it requires all suppliers to meet international labour standards.
The ASPI report does not call for the companies found to be working with suppliers involved in the highlighted practices to immediately withdraw from relationships for fear of making the plight of the affected Uyghur Muslim people worse. Instead, it is calling for companies to conduct more thorough due diligence, demand remedial action in the supply chain where necessary, and only withdraw support from suppliers when this is not provided.
Supply chain problems more than just a Huawei issue
While attention has been drawn to Huawei's presence on the list of companies implicated by the report, other companies in the communications sector referenced include Apple, Cisco Systems, HTC, Nokia, Samsung, and ZTE. More widely in the technology sector, major players including Amazon, Dell, Google, Hewlett‑Packard, and Microsoft are namechecked.
It also appears that the entities potentially involved in improper labour practices in Huawei's supply chain are delivering materials for its mobile devices range, rather than the mobile network infrastructure equipment at the centre of ongoing controversy surrounding 5G networks.