CEO calls on Europe not to blindly follow USA.
Read warns excluding Huawei will harm Europe much more than the USA.
UK fudge to cap and firewall Huawei 5G kit; bans ZTE altogether.
EU echoes UK, delegating ultimate decisions to member states.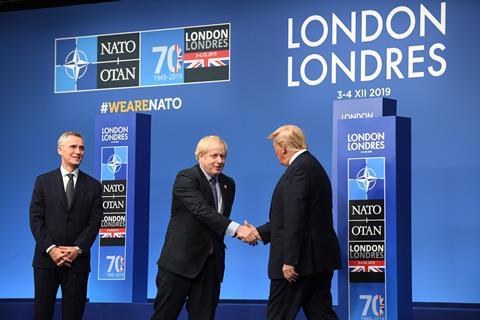 Nick Read, Chief Executive (CEO) of Vodafone, gave a spirited defence of strategic supplier Huawei Technologies. Speaking at a Vodafone 5G event in Brussels during December 2019, he implied that the embattled Chinese vendor should be given a fair crack of the whip, and that European regulators should adopt a "vendor-agnostic" approach to all suppliers. In this way, he indicated, each enabler will have an equal and non-prejudiced chance to prove their security credentials.
Pragmatic as ever, Read warned that 5G in Europe will be "held back" if it blindly follows USA‑led calls to ban Huawei. He argued, not unreasonably, that Europe has much more to lose than the USA if Huawei was elbowed out of next-generation infrastructure. He pointed out that unlike Europe, the USA does not have much skin in the game when it comes to Huawei, with Cisco Systems, Ericsson, Nokia, and Samsung forming its dominant infrastructure players. This does, of course, ignore a reality where the most immediate beneficiaries of Huawei banishment are seen as two of Europe's largest technology companies, Ericsson and Nokia.
We [Europe] need to be thinking about more diversity, rather than narrowing options… We have to enable in this window of opportunity to compete against the US and China, or the moment goes. Then, in the end, jobs and the opportunities will move to the US and China. "


— Read.
UK rejects outright Huawei ban
Read will have welcomed a decision by the UK government not to ban Huawei altogether from 5G infrastructure. A blanket ban is something US President Donald Trump and his administration have repeatedly lobbied for.
As had been trailered in the run-up to the announcement, the 5G equipment of so-called 'High Risk Vendors' (HRVs) will seemingly be limited to the radio access network (RAN) and blocked from the more security-sensitive network core. Further, UK operators look unlikely to be able to give Huawei free rein in any equipment segment, instead limited to 35% segment and network traffic-market share, as well as excluding it from sensitive locations and networks. Huawei initially responded by saying it was "reassured" by the government's "evidence-based decision".
Early media coverage of the UK's position appears to concentrate on the press release takeaways that Huawei will be restricted to 35% market share and cordoned off from the sensitive core of next-generation 5G and fibre networks. In reality, the government has just made an initial statement of intent, with outlined details potentially far more granular and tougher from Huawei and the wider industry's perspectives than generally appreciated. It is actually targeting three distinct goals: fundamental upgrade of network security for all UK operators; drastic shake up of the industry supply chain; and managing specific HRVs. The specific advice regarding HRVs (in reality, just Huawei) is not simple or broad brush, but in fact potentially highly prescriptive and wide-ranging. It goes far beyond simple market share caps, including possible exclusion from all activity that involves critical systems or significant volumes of network and subscriber big data, with many specific examples itemised for the industry's initial guidance. With dumb equipment rapidly becoming scarcer in modern networks, domestic operators heavily reliant on Huawei look set for a very painful, multi-year crash diet. Ericsson and Nokia look natural beneficiaries as operators review double- and perhaps increasingly triple-vendor sourcing arrangements, but the industry ramifications could be far wider (with Telecom Infra Project namechecked). The UK may also be setting the tone for other key countries, with the European Union swiftly following with release of its own not dissimilar guidance to member states. BTwatch has published an in-depth first take on the UK position, also available at online hub TelcoTitans.com.
UK Prime Minister Boris Johnson resisted considerable (and still continuing) pressure from Trump to show Huawei the door when it comes to 5G. In mid-January 2020, a US delegation led by Matt Pottinger, the country's National Security Advisor, jetted into London to lobby the UK government to block any Chinese supplier involvement whatsoever in 5G infrastructure.
US officials said it would be "nothing short of madness" to give China a seat at the 5G table. One representative, not without some wit, said "it would be like putting Russia in charge of anti-doping of world athletes". Pottinger and his team did not buy into the idea that Huawei security risks could be mitigated by limiting the supplier to the RAN. They arrived at the London meeting armed with an intelligence document apparently containing "new technical information" that suggested it would be much harder than the UK thought to secure networks against potential threats from Chinese suppliers. "It's the strong view and assessment by a broad range of [US] officials, both political and professionals, that any amount of equipment from untrusted Chinese vendors is too much", said one US delegate.
Sir Andrew Parker, Director General of MI5, the UK's security service, cut a more sanguine figure on the eve of Pottinger's visit to Downing Street. He reportedly said he had "no reason to think" that intelligence‑sharing arrangements with the USA would suffer if non-core 5G kit from Huawei was permitted.
The administration of US President Donald Trump has constantly warned other members of the Five Eyes security alliance — Australia, Canada, New Zealand, and the UK — that intelligence‑sharing arrangements will indeed be adversely affected if they use Huawei's 5G equipment of any sort, and that ties might be severed if those warnings were not heeded. The threat played a part in recent decisions by Australia and New Zealand to ban Huawei from supplying 5G infrastructure altogether.
Pockets of European resistance
The UK is far from alone in cocking a snook at US calls for a blanket ban on Huawei. Recent thumbing of noses in Europe include:
Germany: in a recent interview with Frankfurter Allgemeine Zeitung, Hannes Ametsreiter, CEO of Vodafone Germany, repeated his view that Huawei should not be chased out of a 5G Europe altogether. He called on European Union member states to consider a unified decision on Chinese inclusion in next-generation infrastructure. "We need a common European answer to the security question", said Ametsreiter. Angela Merkel, Germany's Chancellor, seems sympathetic to this view (Vodafonewatch, #181).
Italy: Stefano Patuanelli, Minister of Economic Development, recently said Chinese equipment providers should be given the chance to compete for a role in Italy's 5G development. He expressed confidence that cybersecurity technologies were strong enough to "guarantee national security", even if 5G infrastructure was supplied by either Huawei or ZTE.
Hungary: The country's government, which has forged closer economic ties with China than most other European territories, recently said no evidence had been found that Huawei posed a threat to national security. Péter Szijjártó, Minister of Foreign Affairs & Trade, reportedly told an event in China in early‑November 2019 that Huawei will be involved in Hungary's 5G rollout. In an email response to media questions, Vodafone Hungary incumbent rival Magyar Telecom (MT) said telecoms regulator Nemzeti Média- és Hírközlési Hatóság had already registered Huawei as a participant in 5G tenders.