Products & Services Director Stefano Parisse leaves the Group.
Replaced by Vodacom and M-PESA hand Phil Patel.
Fond farewells, including flypast from ex-CEO Colao.
Further shift from Colao Italian technocrat to Read international axis?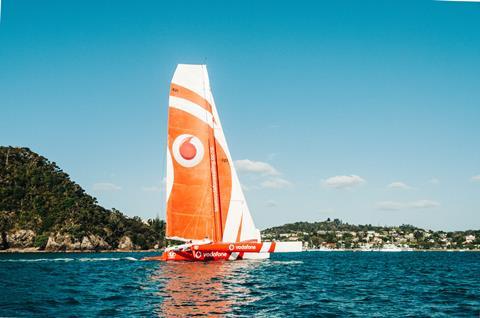 Stefano Parisse, Director of Product & Services (P&S) at Vodafone, confirmed he had left the Group yesterday. His post is already filled by former Director for Retail & Customer Operations Phil Patel.
Parisse joined Vodafone in 2006 as Head of Strategy before working his way up over a 14-year tenure in various Group positions, as well a two-year stretch as Strategy & New Business Director at Vodafone Italy. He sat on the Vodafone Ventures board for six years from 2010, overseeing something of a revival in terms of investments made following a lengthy renewal and refocus process for the entity (Vodafonewatch, #101).
Coincidentally, Vodafone Ventures may be emerging from yet another hiatus, with two ex-investment banker executives now on the board, and a sizeable investment made in satellite communications venture Avellan.
During his time leading Vodafone's consumer products, Parisse saw several launches, including low-profile gem Secure Net (partnering telco security specialist Allot) and higher profile but less obviously successful V by Vodafone consumer IoT (a pet project of previous CEO Vittorio Colao).
In the last couple of years reporting to Group Chief Commercial, Operations & Strategy Officer Ahmed Essam, Parisse saw two Chief Executives. Colao brought him in, joining a string of fellow-Italians embedded into senior corporate positions in the Group.
Parisse's departure — and replacement by ex-Vodacom and international figure Patel — is perhaps indicative of incumbent CEO Nick Read's own affinity with executives boasting tenure at Vodacom and so-called emerging markets, which he oversaw as head of the then Africa, Middle East and Asia-Pacific region.
Successor Patel is another Vodafone old hand. He joined in 2003 from Dell where he was Director of Enterprise Server Products for Japan. Starting as Chief Marketing Officer, he took a number of Group-level positions before switching to Vodacom as Chief Consumer Officer. More recently, he has held Global positions, including Managing Director of M-PESA (2017–19).
The incoming Patel's heritage could also suggest major m-money expansion plans are in the pipeline, as Vodacom and Safaricom continue growing the M-PESA ecosystem across the Group's African footprint, and Safaricom inches towards the newly-opened Ethiopian market (Vodafonewatch, #185 and #187).
Although Parisse appears to have not yet clarified what his next step will be, he indicated in a LinkedIn post a preference for staying in the UK or a move to Italy. Apparently a popular colleague, his farewell message garnered comments from across the Vodafone ecosystem owing to his reach across several entities. Parisse says he left to be with family and "focus on improving my flying skills", hinting that the departure marks the start of a short break before returning to a new position elsewhere. Colao apparently remains a Parisse fan, writing "I learned a lot from you, you always gave me terrific insights, and you always patiently corrected my lack of deep understanding".