Digital transformation at Vodafone's procurement unit said to have driven positive Net Promoter Scores for user experience.
VPC says it is now faster, more efficient, and has "happy" purchase orders.
Process mining and machine learning driving further efficiencies.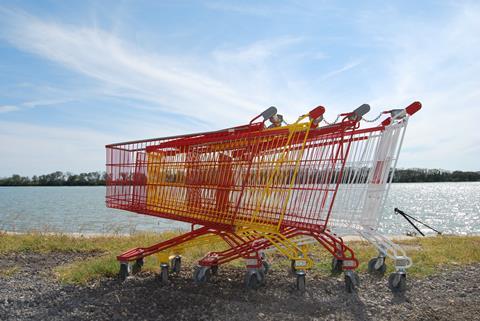 Vodafone Procurement Company (VPC), the Group's Luxembourg-based buying function, was in a "very dark space" about three years ago with a user experience Net Promoter Score (NPS) deep in negative territory.
Today, it's a different story.
After several years of significant digital transformation and working to improve the user experience for people within its organisation, outside suppliers, and stakeholders within the Group that interact with the procurement function, VPC's NPS is trending around +50, according to Reinhard Plaza‑Bartsch, Head of Supply Chain Management (SCM) Development, Operations, and Digital at Vodafone Group, speaking during a recent webinar hosted by Supply Management Insider.
Plaza-Bartsch also shared on LinkedIn that the NPS specifically for "shopping experience" at VPC was now +54 "across channels".
The change to respectable, positive user experience scores occurred over a relatively short time and it is one of the outcomes that VPC flags from its digital transformation programme.
Founded in 2008, VPC consolidates purchasing and supplier management for Vodafone across its international footprint. It claims now to manage spend of more than €25bn (£21.5bn) across Local and Partner Markets, joint ventures, and other Vodafone interests. VPC handles about one million transactions for purchase orders and more than three million invoices per year and it has more than 10,000 suppliers, according to Plaza-Bartsch. In recent years, VPC has emphasised efforts to digitalise internal processes and apply intelligent, automated software to transform how it monitors suppliers and processes orders (Vodafonewatch, #143, #157, #176, and #196). Vodafone has previously flagged that the purchasing business is in the midst of a broader transformation effort aimed at not only squeezing more cost of the Group's P&L but also becoming a significant player in driving its top line, and in its own right. An example is the recent launch of a service for managing "tail spend", called Marketplace.
Process mining for happy POs
VPC's digital programme started with establishing common processes, standardised data, and data governance for SCM, explained Plaza‑Bartsch. It then brought in process mining specialist Celonis to analyse how the processes were performing, looking first at purchasing. The first result was "mind blowing", he said: "we were essentially allowing maverick spend to just flow through, out of control".
The process mining tools showed in real-time "where our big problems were in terms of compliance", said Plaza‑Bartsch. VPC could see from a "very simple graphical view" its processes, workflows, and bottlenecks. "That enabled us really to drive the transformation and implement targeted measures to improve", he added.
It now has more "happy" purchase orders (POs) — that is, VPC's key performance indicator for POs that are both efficient and compliant.
Over the course of the programme, VPC has applied the process mining tools beyond purchasing processes to make similar improvements "across the board". VPC also decided to "democratise" the tools so that everyone had access to the same performance data rather than being just driven from a centre of excellence within the organisation.
"Extending this widely made a big difference for us to ensure that everyone starts working in a different way and starts thinking more data-driven, as they do their work and understand how to drive performance", said Plaza‑Bartsch.
Moving to machine learning and automation
VPC has started to use Celonis' machine learning tools for further efficiencies. The next steps are to work toward automated risk mitigation, autonomous procurement, and digitally enabled decision-making.
"Machine learning becomes super important", said Plaza‑Bartsch, because it can identify patterns and suggest best course of actions to take. "You completely move away from people… having to follow through on performance metrics to people just [taking] an action proactively before a problem occurs", he said.
Along with positive user experience, improved NPS, and "happy" POs, Plaza‑Bartsch shared other results from the digital transformation so far. He said VPC is 40%‑faster in just about everything that it does, from onboarding suppliers and creating catalogues to order processing. And, owing to cutting out unnecessary steps and reducing inconsistencies, VPC has achieved "efficiencies of 34% across all the supply chain organisation", he said.
"That is quite significant because it means that you're able to reinvest in areas that give you much more value… where you need your commercial teams to be focusing on engaging with partners, finding innovation, and bringing new commercial models into the organisation", he said.

Michelle Donegan is an experienced telecoms writer and has been contributing as a reporter and news analyst for TelcoTitans since July 2020.