Private equity giant said to have made fresh request to begin due diligence.
Follows €10.8bn made in November 2021.
TI remains hopeful of its own revival plan via Open Fiber merger.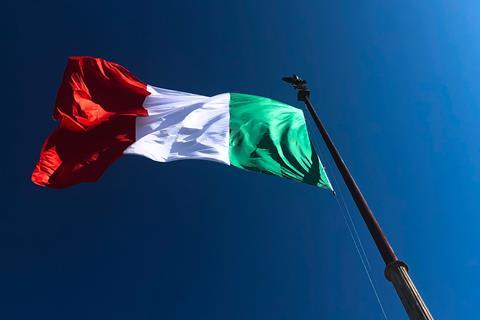 KKR was reported to have reiterated its ambition to take Telecom Italia (TI) private.
According to Bloomberg sources, a letter outlining its interest in TI will be delivered today as it seeks permission to begin due diligence. It follows a €10.8bn (£9bn) offer made in November 2021.
Last week, Chief Executive Pietro Labriola and Chairman Salvatore Rossi were told to begin formal discussions following a unanimous vote from the TI board.
Four months on from the initial approach, KKR was said to have welcomed the engagement it is now receiving from TI — though it did note a change in market conditions since the offer was made.
TI has requested clarifications regarding KKR's plans for the group as well as the structure of its €10.8bn bid, according to a Reuters report.
In early‑March, TI's board said it remained committed to a reorganisation plan of its own making — one that relies on an eventual agreement with long‑mooted merger partner Open Fiber (Vodafonewatch, #188).
According to a TI statement, the operator offers "untapped value" that needs to be considered before evaluating options other than its own plan.
First contact
At the time of KKR's €10.8bn bid, numerous reports concurred on the valuation, but varied on TI's net debt, which was said to be somewhere between €22bn and €28bn. This gave the initial offer — which would become one of the largest European private equity buyouts in history — a value of at least €32bn.
The bid equated to €0.505 per share — a 47% premium on the operator's closing price on 19 November 2021, shortly before news of the offer broke.
To go ahead, the transaction would need approval from the Italian government, which has the power to veto any potential takeover. It would require further approval from the operator's board and be subject to a four‑week period of due diligence.
While there is no denying that KKR's bid was opportunistic — the offer was below the operator's pre‑pandemic value — it initially appeared that it should appeal to all except Vivendi, which is perhaps understandable considering the group reportedly paid €1.07 per share for its 24% stake.
The Financial Times reported that KKR may be willing to divide the business into two divisions, leaving the controlling stake of Telecom Italia's network to a state‑controlled entity.