Deal, agreed more than two years ago, continues to be clouded in uncertainty.
Latest delay likely related to uncertainty over Vodafone Idea's payment of AGR dues.
Bharti Infratel chairman confident of favourable ruling from Supreme Court, and that Vodafone will "definitely stay" in India.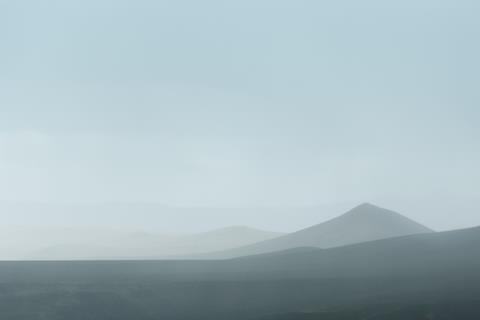 The can was once again kicked down the road on the proposed merger between Bharti Infratel and Indus Towers. After reviewing the scheme of arrangement status between the two companies, Infratel's board extended the long‑stop date until 30 August 2020.
Infratel (Bharti Airtel India's tower unit) and Vodafone each hold a 42% stake in Indus Towers, while Vodafone Idea (VfI) owns 11.15%. The merger of Infratel's separate tower business with Indus envisages the creation of the world's largest mobile infrastructure business outside of China, with a total of 163,000 towers.
Reasons for the latest delay were not made explicit, although uncertain market conditions — not least a colossal unpaid industry bill in licence fees and spectrum usage charges (SUC) — inevitably make forward planning difficult.
Vodafone Idea (VfI) is reportedly looking to sell its 11.15% Indus stake in the event of a merger with Bharti Infratel. Raising funds is a priority for Vodafone's loss‑making joint venture in India, still owing as it does more than INR 500bn (£5.1bn/€5.7bn) in outstanding licence and SUC fees because of a retrospective change in the scope of adjusted gross revenue (AGR).
This is not just a problem for VfI, but for the financial health of India's tower businesses. If India's Supreme Court rules that 'AGR dues' should be paid promptly with a substantial upfront payment, rather than spread out over a number of years, VfI — on the assumption that it still wants to do business in India on that basis — will inevitably ask for more rental reductions.
Infratel is already feeling the heat of a financially constrained market. Total tenancies on Infratel's towers or co‑locations declined 15% between the year to December 2018 (FY18) and FY20. Similarly, the tenancy ratio dropped from 2.25 times at the end of March 2018 to 1.83 times in March 2020.
Man of confidence
Akhil Kumar Gupta, Chairman of Bharti Infratel, was remarkably confident that the country's top court would accept a 20‑year payback scheme, coupled with a "certain rate of interest" that will be favourable.
With those measures in place, and consequent better access to capital — declaring "the world is full of capital" — Gupta was of the opinion that Vodafone will "definitely be staying" in India with a "fairly healthy" outlook.
"We remain hopeful for a favourable [Supreme Court] outcome, which will help maintain the current industry structure and competition, and thereby help boost long‑term investments for operators in their networks. "

— Gupta.
A Supreme Court decision on AGR‑related payments is expected on 14 August 2020, although the country's top court has got form on breaking its own deadlines