Vi rounds off the top-three bidders, picking up 6.2GHz in spectrum.
Reliance Jio predictably dominates, while Bharti Airtel spends more than double that of Vi.
Week-long auction nets INR 15tn for Indian government.
Rollout to commence in October.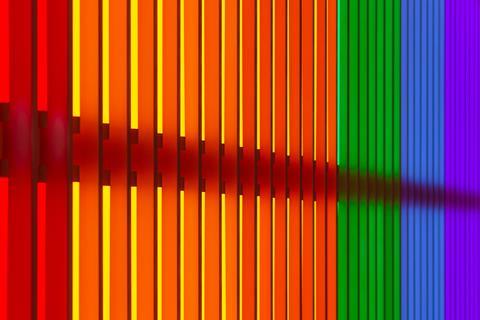 India's government netted approximately INR 15tn (£15.5bn/€18.5bn) as the country's long-awaited 5G auction ended on Monday.
The sell-off was made up of 40 rounds, with an exact sale figure still being tallied by government officials.
Incumbent trio Vi, Bharti Airtel, and Reliance Jio locked horns in a week-long bidding process, purchasing 71% of the airwaves on offer. Established leader Jio splashed out INR 879bn at the auction, while Bharti Airtel spent INR 430bn. Vi rounded off the top three with an investment of INR 187bn.
All frequencies are valid for a 20-year period.
Adani Group — the fourth and final player taking part in the auction — did not compete for consumer network spectrum. True to its word, it did not flex its muscles in the auction, spending just INR 2.1bn.
The Adani Group said last month that it was participating in the spectrum auction to provide private network solutions with enhanced cybersecurity in the "airport, ports, and logistics, power generation, transmission, distribution, and various manufacturing operations".
However, analysts are said to believe that Adani could also offer consumer services in the future, becoming a new disruptive force on the market. It has been suggested that Adani's focus on private networks could also threaten future enterprise 5G revenue streams for the incumbent operators. Vi is regarded as being particularly vulnerable to a new consumer play.
India's 5G auction
Operator
Spectrum purchased
Bands
Approximate investment
Source: TelcoTitans.

Reliance Jio

24.7GHz

700MHz, 800MHz, 1800MHz, 3300MHz, 26GHz

INR 879bn

Bharti Airtel

19.9GHz

900MHz, 1800MHz, 2100MHz, 3300MHz, 26GHz

INR 430bn

Vi

6.2GHz

1800MHz, 2100MHz, 3300MHz, 26GHz

INR 187bn

Adani Group

400MHz

26GHz

INR 2.1bn
Kalyanaraman Rajaraman, Secretary, Department of Telecommunications, government of India, said results of the auction represented a "very positive uptick in the mood of the industry" and anticipates a drop in prices for consumers.
The government anticipates that 5G rollouts will begin in October, and hopes that major cities will have access to the networks by the end of 2022. It is aiming to conclude allocation of the spectrum by 10 August 2022.
Akash Ambani, Reliance Jio Chairman, said the auction represents the next step towards India becoming a "leading economic power in the world by adopting the power of breakthrough technologies".
Why the delay?
The auction was first delayed by the coronavirus pandemic in 2020, and then by disagreements between operators and regulatory bodies, largely relating to high reserve prices.
A reduction in pricing was called for by departing Vi Chief Executive Ravinder Takkar in mid-2021. "We believe that, first of all, the spectrum pricing on 5G is way higher than what [it} needs to be for India. Some important steps will have to be taken because there is really no case for that high cost", he maintained.
Vi was the lowest spender in India's March 2021 spectrum auction, where it picked up frequencies in the 900MHz and 1800MHz range. Although bandwidth in the 5G-friendly 700MHz band was available, it did not receive any bids from Vi nor rival operators Bharti Airtel and Reliance Jio. At the time, Airtel pointed to high reserve prices as an issue, and called for more affordable auctions in the 700MHz and 3.5GHz ranges (Vodafonewatch, #195).