Neighbours make friends on 5G cross-over.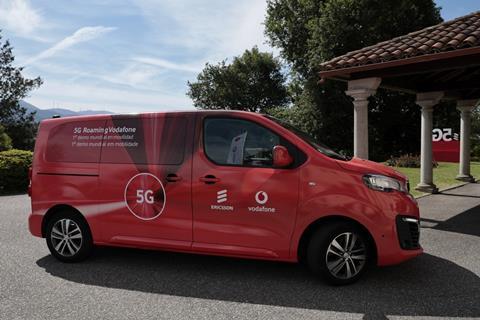 Ericsson highlighted further preparatory work on 5G with Vodafone Portugal (VfP) and Vodafone Spain (VfS), via a "technical demonstration" of cross‑border gaming.
The project saw two gamers from the Vodafone Giants e‑sports team, sponsored by VfS, play each other in "real-time" using both OpCos' networks. The session reportedly took place as they made respective journeys between Valença do Minho, in northern Portugal, and Tui in Vigo, three kilometres away across the Spanish border.
The system supporting the demo featured "virtualised 5G core network functions" and 5G Radio gnodeBs from Ericsson, and was seemingly supported by Vodafone Roaming Services, the Group's central roaming unit.
Neither Ericsson nor Vodafone indicated any plans for commercialisation of the technology.
VfP has previously flagged work on 5G development with Ericsson, which is one of its key network partners. The two providers teamed with Qualcomm to trial "Gigabit LTE" connectivity in 2017, in a project described as "paving the way to 5G" (Vodafonewatch, #152). VfS appears to have been leaning towards Huawei Technologies as its main 5G network partner, although has indicated some ties with Ericsson and Nokia (Vodafonewatch, #163, #171, and #173).
Game on
News of the 5G gaming project came as Vodafone said it was collaborating with e‑sports contest organiser ESL, owned by Swedish digital entertainment specialist Modern Times Group, on a mobile gaming tournament. The finals of the Vodafone 5G ESL Mobile Open will take place in Milan during September 2019, and be played over a 5G network, said Vodafone.
Vodafone is already a Premium Partner of European editions of ESL's ESL One series and Intel Extreme Masters tournaments, as well as sponsoring the Vodafone Giants and Germany's Mousesports team. Vodafone UK also recently tied with Rovio Entertainment subsidiary Hatch to bring 5G cloud gaming to the OpCo's contract customers from early‑July 2019 (see separate report).