Growth downplayed as VHA seeks to persuade regulators of deal logic.
Huawei ban and nbn margin squeeze reiterated as pain-points.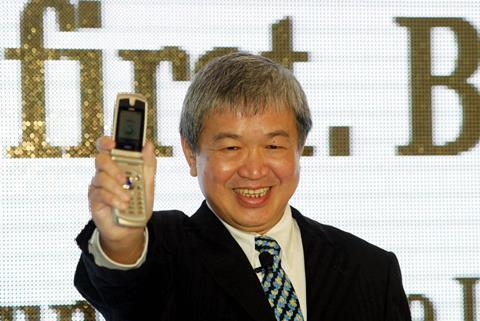 Canning Fok, Group Co‑Managing Director of CK Hutchison Holdings, the Group's partner in Vodafone Hutchison Australia (VHA), gave a sort‑of thumbs‑up to the joint venture for its "modest" growth during the year to 31 December 2018 (FY18).
The latest Annual Report of Hutchison Telecommunications Australia Limited (HTAL), the vehicle in which CK Hutchison's VHA stake sits (and which is chaired by Fok), said the JV had performed "in line with expectations, given aggressive competition among the major mobile network operators… and increased capital investments required to maintain and evolve mobile telecommunications networks".
FY18 saw VHA increase revenue and earnings by 6.8% and 13.4%, respectively, and HTAL was keen to note that the operator had passed the six million customer-mark, with 3.6%‑growth across the year — although this, in reality, is a mere staging post in VHA's long trek back to its December 2010 peak of 7.6 million customers.
This zenith was reached as its network consolidation programme, following the 2009 Three Australia–Vodafone Australia merger, was falling apart (Vodafonewatch, #88 and passim).
False modesty?
While the results looked pretty impressive, from some angles, Fok's Chairman's Message betrayed caution not to talk up too enthusiastically VHA's standalone performance, ahead of the Australian Competition & Consumer Commission's (ACCC) expected May 2019 ruling on VHA's planned merger with TPG Telecom (Vodafonewatch, #168). He said the operator had achieved "modest financial growth".
He echoed this measured tone in his outlook for the business. "With strong support from CK Hutchison Holdings Limited and its joint shareholder Vodafone Group Plc, VHA is well‑placed to continue achieving steady, modest customer and financial growth", said Fok.
VHA continues to stress the TPG merger as vital for both businesses, and good for consumers, arguing it will create an "even stronger third player with the scale to increase investment". The ACCC indicated it had "preliminary competition concerns" over the deal in December 2018, however (Vodafonewatch, #171).
Regulatory pain-points on show
Also in the public affairs sphere, Fok's Message went on to touch on difficulties with VHA's 2017 entry into fixed-line services through Australia's much-maligned National Broadband Network (nbn) scheme, noting the "challenges for all retailers in the fixed broadband market due to limited margins associated with reselling the nbn services".
In February 2019, VHA Chief Executive (CEO) Iñaki Berroeta indicated the operator continued to see nbn‑based broadband services as a "very complementary product to our customers", but added that "we never thought that this was going to bring much margin into the business, and unfortunately time has proven [this] right — not just for us but for many others". This was an evident nod to rival broadband provider Vocus' decision, flagged in February 2019, to stop resale of nbn services.
VHA had only around 33,000 nbn-based broadband customers at 31 December 2018, more than a year after launching services in various urban markets (Vodafonewatch, #160), but has opportunities to diversify in wireline through 5G fixed wireless access (FWA) and the TPG combination, if it is cleared.
Warm up for mmWave race
Should the VHA−TPG merger get the go-ahead, the new entity — to be named "TPG Telecom" — will have a much larger broadband presence than VHA, with TPG reporting 1.92 million broadband customers at 31 January 2019 (although many are also nbn‑based).
It will also have a stronger and more coherent financial position to bid for millimetre wave (mmWave) spectrum in the 26GHz and 28GHz frequency bands, and progress its broadband business further. As things stand, TPG and VHA would approach the auction through their Mobile JV Pty Ltd venture, which sits separate to the merger plan, and managed their bids for 3.6GHz rights in late‑2018 (Vodafonewatch, #171).
Although details are still fuzzy as to when a mmWave auction of this sort might take place, the Australian Communications & Media Authority (ACMA) appears to be making some progress in consulting with industry stakeholders on how this part of the electromagnetic spectrum — traditionally used for satellite applications — might be allocated for terrestrial 5G use, including FWA.
In early‑April 2019, ACMA announced a consultation period — closing 17 May 2019 — focused on planning options for the 28GHz frequency band. The regulator also published the outcome of a similar consultation on 26GHz airwaves, conducted in 2018, which includes sending a draft recommendation to the Minister for Communications regarding the potential reallocation of 25.1GHz–27.5GHz frequencies in defined areas.
In what seems a frenzy of spectrum activity, ACMA further released a draft five-year spectrum outlook (FYSO) through to 2023. As well as covering 26GHz and 28GHz, the regulator said the draft FYSO is designed to encourage a broad dialogue on spectrum management priorities. The consultation period for this is due to close on 16 May 2019.
Huawei hoo-hah
Fok further caveated VHA's outlook by taking another pop at the Australian government over its decision not to permit operators to use Chinese suppliers' kit in 5G networks — a blow to VHA, given its close relationship with Huawei Technologies (Vodafonewatch, #168).
This was echoed by Berroeta, who went as far as to suggest that the Huawei ban handed an advantage to incumbent Telstra. "There is a very material impact on the industry, but one that is not being felt by the largest mobile operator", he told a local telecoms conference in mid‑April 2019.
Unlike VHA and number‑two player Optus, Telstra relies much more on western vendors than Chinese ones. "I need to point out that VHA, and Optus for that matter, are not being compensated for the substantially increased costs of this government decision", observed Berroeta.
More broadly, he thought Australia had made a backward step by effectively making operators rely on a supplier duopoly between Ericsson and Nokia for mobile network infrastructure, and this will have "significant long-term implications".
"Even small differences in cost and innovation in critical inputs can have a profound long-term impact on the pace at which the industry can move. While we of course respect government decisions which are made as a result of national security concerns, the implications of this decision are substantial. "

— Berroeta.