Vodafone UK's in‑house MVNO yet to report uplift from u‑turn on customer acquisition and implementation of new platform.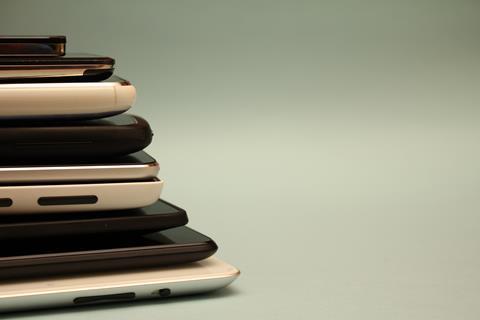 Talkmobile, Vodafone UK's knockdown price sub‑brand, reported further erosion of its customer and revenue base as it continues to work through strategic capriciousness from its parent.
The business — the somewhat awkward legacy of a former partnership between Vodafone UK and Dixons Carphone — reported a 20.4%‑drop in customers, to 146,118, in a Companies House accounts filing for the year to 31 March 2020 (FY19–20).
This filtered through into a 39.4%‑fall in revenue, to £16.9m (€19m). Operating profit more than halved, to £8.8m.
Dwindling of the business appears largely down to phasing, with Talkmobile spending much of FY19–20 in limbo.
The period came after 2016–2018 decisions to shutter its prepaid service and stop contract customer acquisition — but was too early to see any major impact from reversal of the latter move, and reactivation of postpaid signups, in early‑2020 (Vodafonewatch, #158 and #182).
Survivor continues to just about hang in there
Talkmobile is a former 50:50 joint venture (JV) with Dixons Carphone (then Carphone Warehouse), with Vodafone UK taking full ownership of the outfit in 2011.
It has never appeared a fully settled part of the UK business, with fortunes and support fluctuating depending on management's changing go‑to‑market strategy.
The venture appears to have come back into some semblance of favour since the Group's change of leadership in 2018, which came with a broader rethink on its commercial approach in mature markets, including recognition of the importance of more agile, lower‑cost sub‑brands in limiting damage from discounting competitors.
Previous to that, Vodafone was fearful of accelerating revenue loss and brand dilution through lower-cost offshoots — while also arguably over-estimating the appeal of its own services.
There have been indications Talkmobile's u‑turn has been accompanied by migration to a more agile IT platform, leadership team, and operating model, mirroring Vodafone UK's main sub‑brand VOXI.
However, tangible results from this revamp are yet to become obvious in Talkmobile or Vodafone UK's figures, and it remains to be seen whether the OpCo's re‑commitment to the former JV is long-lasting.
Vodafone's European sub-brand stable (selected)
Sub-brand
Country
Target market
Source: Vodafone.

Clear Mobile

Ireland

Low-cost mobile services.

ho

Italy

Low-cost mobile services.

Lowi

Spain

Low-cost fixed and mobile services.

otelo

Germany

Low-cost mobile services. Tariffs offered for youth segment and students.

Talkmobile

UK

Low-cost mobile services.

Voxi

UK

Mobile services for youth segment.

yu

Spain

Fixed and mobile services for youth segment.


Richard Agnew is Group Editor at TelcoTitans and Market Mettle.