TOBi now present in 15 Vodafone markets, although maturity of deployments varies.
Aim is for TOBi to take over 100% of inbound conversations and limited sales transactions.
Froment‑Curtil sets out his stall as Group CCO.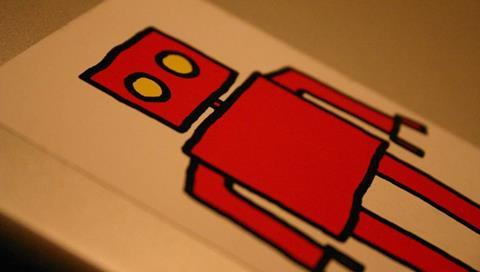 Vodafone's recently appointed CCO Alex Froment‑Curtil indicated that the Group's AI‑based digital assistant TOBi is set to take on a much broader remit in customer support and extend its brief to a new role in digital sales.
Presiding over Vodafone's third virtual investor briefing this year with a focus on digital services, Froment‑Curtil said the vision is that "100% of our customers will engage with TOBi when contacting Vodafone — today, we already process 30 million conversations per month" using TOBi.
The virtual assistant is now expanding into "active selling in Italy and Turkey", Froment‑Curtil highlighted. "TOBi is a platform we are building pan‑European: one single platform to be able to have one brain; one intelligence to serve customers with chat and voice", he added.
Bev Bartlett, Senior Manager of TOBi Everywhere at Vodafone, said TOBi now fully resolves 67% of the 30 million conversations it handles, which amounts to about 200 million conversations per year. "TOBi is a key driver of the Group's digital‑first strategy," Bartlett said, stating that the digital assistant is now live in 15 Group markets.
" We hope to be handling 100% of inbound conversations in the future, freeing up our agents to focus on really complex issues or sales. And with TOBi, we will also make buying products even easier … he will deliver over one million sales in the next twelve months. "

— Bartlett.
Leonid Mishkind, Principle Manager AI Platform at Vodafone, also highlighted the increasingly standardised capabilities of TOBi, "as we continue to integrate all markets into a single, centralised, cloud-based global TOBi platform for all chat and voice interactions".
In particular, Mishkind pointed to the integrated speech recognition and speech synthesis services that provide TOBi with localised languages, "from English to Hungarian".
"These partner services were integrated into our central TOBi platform once and then easily deployed to each of our markets. A leading feature … is our integration with cognitive translation services. When a customer in a market such as Albania asks a query in their local language, it is translated into English in real time so our TOBi model can understand it. And then TOBi's response is translated back into the respective language", Mishkind explained.
Increasing fluency
Froment‑Curtil said TOBi was introduced four years ago "as an FAQ chatbot". While conceding that the digital assistant has not been consistently implemented in all markets, he insisted that, in the more advanced markets, "TOBi is really a full‑blown digital assistant where you have cognitive conversations either on chat or over the phone through voice — it's really a fluent conversation that you have with TOBi".
He pointed out that training a digital assistant is an ongoing process that takes time.
" Customers call us for millions of different reasons. And from day one, TOBi doesn't cover those million reasons. Over time, we cover more and more journeys with TOBi."

— Froment‑Curtil.
Although TOBi is expanding into selling services, Froment‑Curtil said few sales processes are currently being realised through the chatbot. "We're not confident enough to move from a service model to a sales model", he said, noting that TOBi can only currently deal with simple transactions such as recommending a data add‑on or renewing a contract.
It's all about the NPS
Froment‑Curtil, the former CEO of Vodafone Turkey who replaced Ahmed Essam as Group CCO from February 2021, made full use of the virtual briefing to set out his stall, highlighting key focus areas such as development of shared digital platforms across the Group and the improvement of Net Promoter Scores.
"We're now proudly #1 or #2 in Net Promoter Score in 13 of our markets", he boasted.
Froment‑Curtil particularly pointed to the importance of driving a multiproduct strategy, where a household buys several products or services from Vodafone.
"Vodafone is present in over 65 million households in Europe. This is tremendous scale. But in a large portion of these households, we still only sell one product. This represents a significant cross‑selling opportunity", he said.
He highlighted the five "key portfolios of services" that are "currently in different stages of development": consumer IoT, device life cycle services, home services, loyalty platforms, and TV content. "The total addressable markets of these five digital services are all large and are all growing, albeit at different levels, closely correlated to the maturity of each market", he noted.
"We're definitely focused and on track in terms of our digital execution … we closed last year with 26% of our sales being on digital", he said, adding that "this number is, of course, the Group average, … varies quite widely per market, and in some of the more digitally mature markets (for example, the UK), we are above 40% already".
During the virtual briefing, Vodafone did not provide details of the technology providers behind TOBi, although it has been previously disclosed that IBM Watson, software provider IPsoft, and Microsoft have supported the development of the platform. A December 2018 presentation by Heather Gilbank, Product Owner IT Service Management Suite at Vodafone, revealed that TOBi began as an internal 'avatar' story in 2015 and was initially codenamed Amelia. The name was changed to TOBi in 2017.
In a February 2018 case study produced by Harvard Business School, titled Vodafone: Managing Advanced Technologies and Artificial Intelligence, Karine Brunet, previously Director of Technology Shared Services at Vodafone and now COO at Capgemini, and Johan Wibergh, Vodafone Group CTO, said Vodafone initially pursued three pilots in parallel in three countries with three different vendors: IBM's Watson in the UK; Microsoft in Italy; and IPsoft in Ireland. Wibergh said similar use‑cases were implemented and also noted that the UK pilot was taken to Spain to learn about the complications of changing languages. IBM's Watson and Microsoft Chatbot were selected as partners at the time. Vodafone's Czech, German, and UK OpCos have indicated that their versions of TOBi are based on IBM's Watson technology, while Vodafone Italy and Vodafone Turkey have both partnered with Microsoft. UK‑based MMT Digital, which describes itself as an expert in Microsoft Cognitive Services and IBM's Watson solutions, indicated that it developed the TOBi interface with the Vodafone digital team.
A recent Vodafone job advertisement also referenced a new project called Skyline that was described as a "global programme for driving service transformation". One of the tasks of the new Senior Skyline Operations Transformation Manager is to enable an "omnichannel view" of customer contacts across retail, the Vodafone application, contact centres, and TOBi.

Anne Morris is a freelance journalist, editor and translator. She has been working as a reporter and news analyst for TelcoTitans since 2016.